Hounslow Oral Health Promotion Team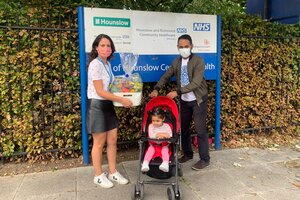 Hello! My name is Ghalia, I'm the Oral Health Promoter for the London Borough of Hounslow. My role is to help improve children's oral health, reduce inequalities in oral health and improve access to dental services for young children living in Hounslow.

I offer range of tailored educational oral health programmes and materials aimed for children, families, educational settings and health professionals. Some of the programmes offered are:
'How to Brush' supervised tooth brushing in schools and nurseries
Fluoride varnish school dental programme for children aged 4-7 years old
Parents and carers oral health and healthy eating workshops
SEN schools oral health parent/teacher workshops and 'How to brush' programme for children
Training all front line staff working with children to be 'Tooth Champions' and providing them with tools and materials to enable them to spread the key oral health messages

If you live and/or work in Hounslow and would like more information on anything oral health related please do not hesitate to contact me or visit one of our social media platforms below:
Hounslow Zoom Meetings
For the next Hounslow Zoom events, please contact the OHP Team.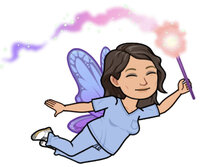 Ghalia Nemri
Oral Health Promoter
Heart of Hounslow Centre for Health Dental Department

92 Bath Road

Hounslow, Middlesex TW3 3EL

(e) ghalia.nemri@nhs.net