Nutrition and Dietetics Community Services




Problems with Diet or Nutrition?
Welcome to Whittington Health's Community Nutrition and Dietetic (N&D) Service. Here you will find all the information about our service for people with problems with their diet and or nutritional status.
Food, diet and nutrition are part of everyday life but sometimes things happen that mean this becomes difficult to manage.
Our site is designed to help you support and manage your nutritional needs.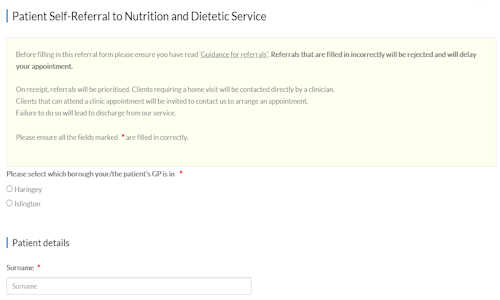 Please complete the form to self-refer to the Community Nutrition and Dietetics service.