Recruitment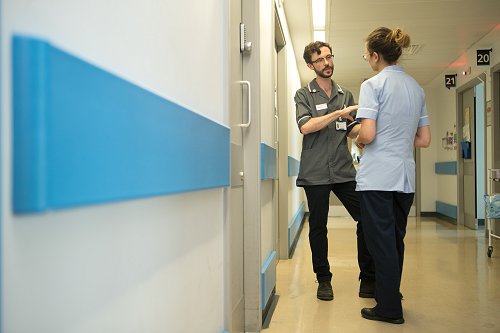 Main Address
Recruitment and Medical Staffing Office
Level 1
Highgate Wing
Dartmouth Park Hill
London
N19 5JG
020 7288 3114 until 3/5/2022 - After this date please call: 020 3758 2060
If you find a suitable vacancy we recommend you apply early, as we sometimes need to close applications for popular roles before the advertised closing date due to the high volume of applicants our roles attract.
We aim to shortlist candidates within one week of the application closing date. Please check your junk email folder during this time, as emails from Health Jobs UK may be blocked by your email provider.
If you haven't heard from us within two weeks of the application closing date this usually means you haven't been shortlisted. If you would like to know why you weren't shortlisted for a role you're welcome to contact the appointing manager for feedback.  Their contact details can be found in the job advert.
New Recruitment Helpdesk - from 3 May 2022
We are pleased to introduce the new NLPSS Recruitment Helpdesk which will be live from 3rd May 2022. The Recruitment Helpdesk will be available Monday to Friday 9am-5pm excluding Bank holidays and will be contactable via telephone 0203 758 2060 or email 
rf-tr.nlpssrecruitmenthelpdesk@nhs.net
.
The Helpdesk will be the first point of contact for applicants who have queries or who need support during their recruitment process. The helpdesk will also be accessible to those hiring managers who may have queries regarding recruitment that they are undertaking. The aim of the helpdesk will be to resolve queries there and then, or when required liaising with one of our transactional teams and tracking the query through to completion.
Privacy Statement
See the 
Privacy Statement
that sets out how the Trust uses data about its staff and how confidentiality of this information is maintained, including for job applicants involved in our recruitment process.  
Opening Hours
Monday to Friday
9am – 5pm
General Enquiries
Recruitment Manager