Communications and Corporate Affairs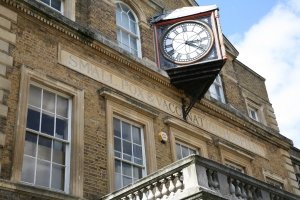 Main Address
Ground floor, Jenner Building
Whittington Hospital
Magdala Avenue
London N19 5NF

020 7288 3131
The communications team is responsible for staff communications and briefing sessions, service marketing and support, and external communications.

Please get in touch with us if you have any questions or comments, or you need some communications support.
Please note that the communications team is the first point of contact for all calls to Whittington Health from the media and filming enquiries must come through the communications team.
Staff are advised to refer any direct approaches from journalists to the press office, so it is quicker to start with us.
We understand the various media deadlines and can usually identify and contact the most appropriate staff member quickly. We aim to provide a prompt service to the media.

Opening Hours
Monday to Friday
9am to 5pm
†
Out of Hours
020 7288 3131
†
Out of Hours
020 7288 3131 (will divert to the mobile of the person on call)
General Enquiries
Please phone for any URGENT queries.