Cancer Services



The Whittington Health was the highest performing Trust in the London Cancer network in both 2015 and 2016 National Cancer Patient Experience Survey (NCPES) which aims to monitor national progress on cancer care: provide information that could be used to drive local quality improvement and to help gather vital information to define quality and patient experience.
Cancer services at Whittington Health promote streamlined integrated pathways tailored to patients' needs that emphasise shared decision-making and patient empowerment. There is a focus on early diagnosis and holistic recovery care packages.
The Chemotherpay Day Unit is relocating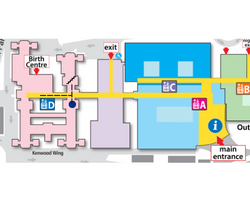 The chemotherapy Day Unit is relocating from Eddington Ward to the newly refurbished Bridges Ward on 1 April.

Bridges Ward located on Level 5 directly above Eddington Ward, is accessed via the Kenwood Wing stairwell, or patient lifts D.

There are no changes to outpatient clinic appointments which continue to be located in the main department at Whittington Hospital.

If you have any questions call 020 7272 3070 and ask for the Chemotherapy Day Unit or email PALS at whh-tr.pals@nhs.net
Your Cancer Pathway Support Guide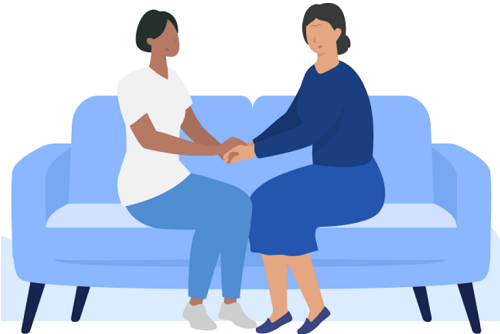 Your cancer pathway support guide was conceived and developed by the North Central London Cancer Alliance. It was co-designed with patients, carers and healthcare professionals, with support from Healthwatch Barnet and advocacy from Macmillan Cancer Support.
It is a comprehensive support guide for people who are referred on a suspected cancer pathway or who have been diagnosed with cancer. It provides key questions and signposts to information for people to ask of their health care team. The questions span the whole cancer pathway so patients can use it at any stage they need or come across it. The guide has been designed for use by patients and/or their carers.
The guide can be used online and notes can be kept on the pages using a unique personal link to access the page whenever it is needed. The guide can also be printed and used as a paper document, with handwritten notes, if preferred.