Patients and Visitors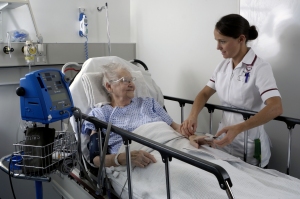 Welcome to the Patients and Visitors section of our website.

June 2022 update:


We are regularly reviewing our visiting policies due to COVID-19 and so some of the information on the left hand side may be subject to change.

For the latest advice on what we are doing to keep everyone safe and our latest visiting policy please check our COVID-19 information and advice page.
These pages should help you find out everything you need to know about being treated by Whittington Health or visiting someone who is being cared for at our hospital base.
If you cannot immediately see what you are looking for, please use the Search at the top of the page.