Information for Health Professionals

Referral Process
People can be referred to our nutrition and dietetics service by their GP, hospital consultant or other healthcare professionals or patients can self-refer if they live in Islington.
All referrals are individually assessed and assigned to the appropriate team based on the information provided.
Our nutrition and dietetics service requires patient information, including name, NHS number, contact and address details.
We also require information about the reason for the referral, any relevant medical history and the latest clinical findings (height, weight, blood test results).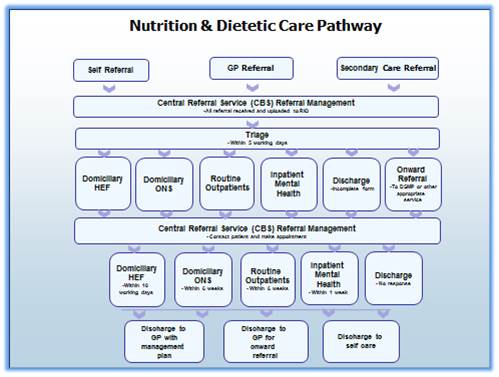 How to contact us

If you have a query regarding a patient you have referred please email the appropriate service for advice, email the relevant team below or call 020
3316 1111

Home Enteral Feeding Patients:
Page last updated: 20 Dec 2019