Brent Oral Health Promotion Team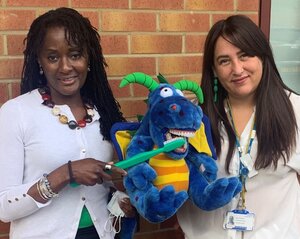 Welcome we are Brent Oral health promotion team.

Our main focus is to improve the oral health of Brent children in early years' and primary school settings. There are huge inequalities in oral health with tooth decay being strongly associated with deprivation and social exclusion . Brent has 40.1% of children with decayed missing or filled teeth.
The Oral Health Promoters work with the community to create environments that promote good oral health from an early age, including:
Supporting a number of education (early years & school) settings to promote good oral health such as the supervised tooth-brushing programme
Providing dental health support to families with children under 5 years who are at high risk for developing tooth decay (dental caries); and
Working alongside other services to promote good oral health such as Brent local authority public health team, Family Wellbeing Centres support you from the moment you know you're expecting, through pregnancy and birth, until your child is 18 years old (or up to 25 for children and young people with special educational needs), 0-19 year old and care homes.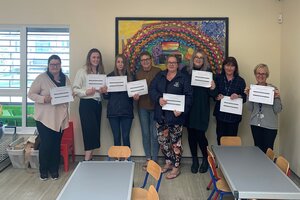 Supervised Toothbrushing
On 2nd September 2021, school nursery and reception staff at Our Lady of Grace School in Brent received their supervised toothbrushing training certificates.
Brent Zoom Meetings
Click below for Brent OHP Zoom Meeting Topics.
There are no scheduled Zoom meetings at this time.
Topics covered
Brushing tips and techniques
How to adapt brushes for children with additional needs
How to help protect your child's teeth from tooth decay
Top tooth tips
Advice on visiting and finding a dentist and much more!
No Zoom meetings scheduled at this time.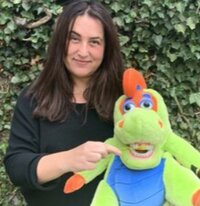 Erinna Proudfoot
Oral Health Promoter
Barham House, 116 Chaplin Road, Wembley, HA0 4UZ

(e) erinna.proudfoot@nhs.net

(t) 020 3316 8289

Working days Monday, Tuesday and Wednesday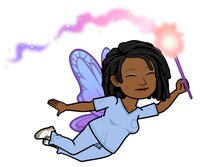 Sharon Mclaggan
Oral Health Promoter
Barham House, 116 Chaplin Road, Wembley, HA0 4UZ
(t) 020 3316 8292
Working days Monday, Tuesday, Wednesday, Thursday and Friday
Areas we cover in London
Locations
Page last updated: 14 Nov 2022