Urology Cancer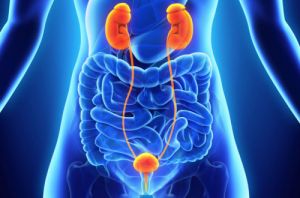 Urology is a surgical speciality, covering the diagnosis and treatment of benign and cancer of the kidneys, ureters, bladder, prostate and male reproductive organs.
The Urology Department treats all of the main urology cancer and works in collaboration with University College Hospital London (UCLH) and Royal Free Hospital to provide surgical intervention, radiotherapy and chemotherapy for major and complex cancer cases.
All newly-referred Target patients to the Whittington Hospital are assessed at one of our weekly one-stop clinics for prostate and bladder assessment where they can have a range of investigations at the same time, if necessary.
One-stop clinics allow patients to have a consultation with a CNS and a urology doctor and a range of investigations in a single visit. At the end of their visit, most patients will have received a diagnosis and their treatment options will have been discussed.
We have a multidisciplinary team of specialists who care for and agree the plan of treatment for each patient. The MDT includes consultant urological surgeons, radiologists, clinical and medical oncologists, and clinical nurse specialists.
Our Urology Nurse specialist provides an ongoing intravesical chemotherapy treatment specialist support, advice and education for patients and carers in the out-patient and in-patient setting.
Whittington Health has launched a new community urology service. The service in Haringey is based at the Hornsey Central Neighbourhood Health Centre.
The Enfield-based service is at Kings Oak Hospital at the Chase Farm site.
Both locations are operating two clinics each week on Mondays and Thursdays.
The service will offer assessments and treatments at special clinics in Haringey and Enfield by consultant-led teams.