Colorectal Cancer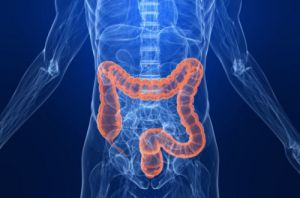 The Colorectal Cancer Department at the Whittington is a Cancer Unit and is part of London Cancer. We provide treatment for patients with colorectal cancer - surgery and chemotherapy.

To include:
Colon Cancer
Rectal Rectal
Anal Cancer
At the Whittington we have 3 Colorectal Cancer Surgeons and run 6 clinics per week. We provide laparoscopic surgery, where appropriate. We also have an Oncology Service.
PET CT imaging scans are undertaken centrally as part of the diagnostics. The Whittington provides Chemotherapy for its patients, however, patients who require Radiation Treatment, will have it at UCLH.
At the Whittington you will have access to the latest treatments and clinical trials. You will be provided with a Keyworker (clinical nurse specialist), who is part of the multidisciplinary team, who will follow your pathway through your treatment journey and provide ongoing support including telephone advice.
The Multidisciplinary Team meet every Friday to discuss all newly diagnosed cancer cases.
We provide Bowel Scope cancer screening here at the Whittington for over 55s in collaboration with UCLH.
We provide a Nurse led Straight to Test Service to Colonoscopy for target patients.
We run an Enhanced Recovery Programme for patients before and after colorectal surgery. This enhances the patientís recovery and improves the patient experience.
We have a Stoma Nurse who sees all patients requiring a stoma prior to surgery.
We run a 5 year follow up programme for patients with colorectal cancer. We are planning a Remote Follow up system, for patients to alleviate unnecessary clinic appointments.