Breast Cancer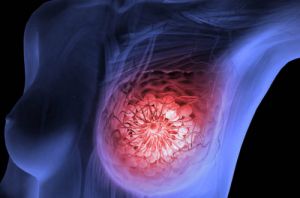 Here at Whittington Health we run a one stop breast clinic. Referrals for this service come directly from your GP. Having this referral does not necessarily mean you have breast cancer. Most people who have a referral to our services will not have breast cancer diagnosed. From attending this clinic and having some investigations we will quickly help you find out what is wrong with you.
This is a clinic were you will undergo an examination by a Doctor, Imaging tests such as a Mammogram and Ultrasound scan and possibly a biopsy.
We aim to complete all these tests the same day and will ask you to return the following week for any results that are not available on this day.
When there is a diagnosis of breast cancer you will be allocated a Nurse Specialist who will be your key worker offering continuous support and ensuring you get the best possible care. Your Nurse Specialist works very closely with a team of Doctors, Nurses, Radiologist and Oncologist Consultants, Radiographers, Pathologists and our Macmillan services.
Treatment for breast cancer will predominantly be at the Whittington, however in some cases we may refer you to other hospitals such as the Royal Free and University College London.
Treatment for breast cancer is generally a combination of Surgery, Chemotherapy, Radiotherapy and Endocrine therapy. However not all patients may require all these treatments.
Please find more information at the below breast cancer charity links:
Advice leaflets