Return to practice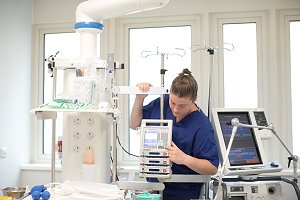 Thinking of returning to nursing?

Your nursing skills and experience are needed more than ever before. There has never been a better time to return to nursing and it is easier than you might think.

You can study one day a week at City, University of London on an excellent Return to Practice programme and work part-time or full-time on placement in a hospital, the community, a GP practice or a care home.

Once you re-register as a Band 5 staff nurse there are plenty of exciting options for flexible working. In as little as 3-6 months you can complete the programme and then earn between £23,023- £29,608 and join the NHS pension scheme.
If you would like to find out more information please email our Lead Nurse for Routes into Nursing
Mercy Okougha
or the Programme Lecturer at City, University of London
Ben Teh
and get back to what you love!
Return to Practice (RTP) Learning Disability Nursing and Mental Health Nursing
Are you a registered Learning Disability Nurse or Mental Health Nursing currently work in a different role? Are you keen to return to front line practice? if so there is a fantastic opportunity awaiting. Please contact the national RTP Team to find out more email
returntopractice.wm@hee.nhs.uk
or call 0121 695 2221.
Return to Practice videos