Moving on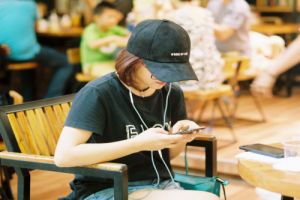 At some point you and the staff of the CAMHS team will think about what will happen when you leave CAMHS.

Many young people treated by professionals in CAMHS will not need to be referred on to adult mental health services. If further support is needed, other services may be able to provide more appropriate help and support.
You and your family will agree with staff a time when you are ready to leave the service and staff will make sure you know how to get back in touch with us if you need to. The most important part of leaving CAMHS is to be able to talk about what you need.
This means understanding your illness, medication if prescribed, your skills, abilities and needs in everyday life. You may need to ask professionals and people, such as family or friends that you know well, for their opinions. This will help you to make decisions about what support you might benefit from. Even if no specific service is available for you, it is important to ask.
How do people move from CAMHS to adult services?
Teenagers will need to move from CAMHS to adult mental health services when they reach a certain age. When it happens depends on where you live, but you should be told at least 6 months in advance.

Transition to adult services is a big change, so it's important to get as much information and support as you can from friends and family. Your CAMHS case worker or care coordinator should create a care plan for you and arrange your transition.

You'll have an assessment with both CAMHS and adult services present to decide what kind of help you can get from the NHS. It's possible that you won't be eligible for the level of care adult services provide, but either way youíll develop a plan for what happens next.
Tips for transitioning to other services
You will have lots of notice of your transition from CAMHS so you know what to expect and when
This is about your life, so you will be involved in the decisions
If you are not happy with whatís being offered to you, then please speak to us
You will have the right to be heard, and your opinions matter.

Please see the leaflet from Young Minds about transitioning out of CAMHS