Psychological Support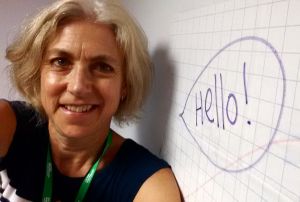 The Cancer Care Psychology service offers short term, focussed support around managing the impact of cancer and its treatment. Our focus is usually to build on peopleís existing skills and resources, and to strengthen their ways of coping.

The Cancer Care Psychology service also offers consultation and support to the medical team.
Receiving a diagnosis and treatment for cancer can affect many areas of a personís life. For example, it might affect their mood, relationships, body image, confidence, motivation or spirituality. Many people find if very helpful to have an impartial person to talk with about the impact of the cancer and its treatment on their lives and relationships.
Themes might include:
Change, loss and uncertainty
Coping with feelings of depression, anxiety and anger
Managing medical procedures and treatment side effects
Adjusting to changes in how your body looks and feels
The impact of cancer on relationships or sexual functioning
Life after cancer treatment
We can also recommend appropriate services for those who need support in other areas of their lives.

Psychology sessions are currently offered only to cancer patients, but they are free to bring family members, a partner or friend to their appointments.
We accept referrals from all members of the oncology team at the Whittington Hospital, (e.g. doctors, CNSs and Macmillan staff).
We are currently expanding our service and would welcome your thoughts and suggestions on this. Please email
sue.gibbons4@nhs.net
with your comments and to learn how to take part in our consultation.
Page last updated: 24 Oct 2019