Special Schools Health and Therapy Team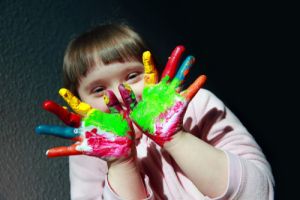 During term time our healthcare professionals are based at special schools in Islington which include Samuel Rhodes School, The Bridge Academy and Richard Cloudesley School. At other times they may work from other sites including the Northern Health Centre.
Where we are based
The Bridge Academy
Bridge Primary School
251 Hungerford Road, N7
020 7619 1000
Bridge Secondary School
28 Carleton Road, London N7 0EQ
020 7715 0320
Bridge Integrated Learning Space
1 Dowrey Street, London N1 0HY
020 7799 5050
Richard Cloudesley School
Richard Cloudesley Primary School
Golden Lane Campus, 101 Whitecross Street, EC1Y 8JA
020 7704 8127 ext 5501
Richard Cloudesley Secondary School
Tudor Rose Building, 1 Prebend Street, N1 8RE
020 7786 4800
Samuel Rhodes School
Samuel Rhodes Primary School
Montem Community Campus, Hornsey Road, N7 7QT
020 7704 7490
Samuel Rhodes Secondary School
11 Highbury New Park, N5 2EG
020 7704 7490
Our Hours
Monday to Friday, 9am to 5pm
We support students to achieve their potential at home and at school, working closely with families, carers and teachers. Our team includes occupational therapists, physiotherapists, speech and language therapists, health care assistants, therapy assistants and specialist nurses.
Interventions
Interventions are available at home and school to provide consistent support for children.
Interventions may include:
Advice and information
Training for parents and professionals
Specialist equipment
Support with alternative and augmentative communication (AAC) systems
24-hour postural care and dysphagia management
Pre and post operative plans
Assessment for splints, orthosis and other equipment

All children and young people accepted to Richard Cloudesley or The Bridge School are either transferred from existing Islington teams or referred by the head teacher. Children and young people at Samuel Rhodes School can be referred for physiotherapy via the central referrals team dependent on need. Occupational Therapists, Speech and Language Therapists and the Health Care team are based on school site.
Contact Information
Christine Hale
Team Leader IANDS - Richard Cloudesley and Samuel Rhodes
Anna Howard-Price
Clinical Lead Special School Nursing
Kirsty Hammond
Team Leader IANDS - Bridge Academy