Medical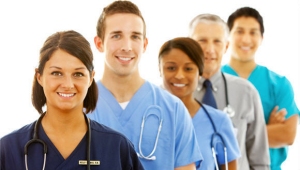 More than 4,000 members of staff deliver care across North London at The Whittington Hospital and from 30 community locations in Islington and Haringey. The Whittington Hospital has a reputation as one of the safest hospitals in England and won the CHKS Patient Safety Award 2013.

We also have a highly regarded educational role, teaching more than 600 undergraduate medical students, nurses and therapists every year and providing a range of educational packages for postgraduate doctors and other healthcare professionals. We invite all medical practitioners at all levels to join Whittington Health's Temporary Bank from Consultants, Associate Specialist, Staff Grade doctors through to FY2s.
How can I join the Medical Bank?
Page last updated: 21 Sep 2017