Speech and Language Therapy (Haringey Children's service)
Last updated
06 Feb 2023 13:13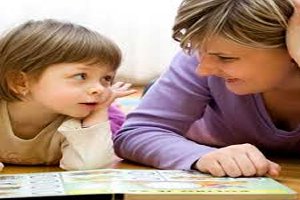 Main Address
Early Years' service
Mainstream Schools service
Special Schools service

Tynemouth Road Health Centre
Tynemouth Road
London N15 4RH
Early Years: 020 3224 4399/ Mainstream and Special Schools: 020 3224 4654
Speech and Language Therapy (SLT) for children in Haringey, works with children with a range of difficulties around communication and eating. We work with speech (e.g. disordered speech sounds), language (words and sentences), communication (e.g. attention, listening, interaction skills and alternative augmentative communication (AAC), and those who have eating and drinking difficulties.

Our Offer
Support in identifying speech, language, communication and swallowing needs
Assessment of speech, language, communication and swallowing
Targeted intervention for those identified with needs
Specialist input for those with more complex needs
An additional 'Buy-in' service to local schools
Our Values

Mastering speech, language and communicate is fundamental to a child's learning, future happiness, social adjustment, emotional stability and self-esteem.  It equips them to achieve and make positive contributions to society.
Working as a team with parents and other professionals ensures maximum effectiveness and best possible outcomes.  This often involves us modelling activities and training individuals or staff groups.
Our Ways of Working
Therapy may be delivered in a number of different ways
Groups with other children working on the same or similar difficulties
Individual sessions
Personal programme written and modelled for support staff
Training of people working with a child
Class strategies and plans of approach to scaffold learning
Our Places of Work

Schools (mainstream and special schools)
Children's Centres and Nursery's attached to mainstream schools
Clinics within Health Centres (Tynemouth Road, Lordship Lane, The Laurels and Hornsey Central)
Home Visits (when appropriate)
Our Staff

We are a large team consisting of
Qualified and HCPC registered Speech and Language Therapists
Assistants
Administrators

How to Access Our Service
We are an open service with an advice line where a message can be left and a Speech and Language Therapist will then contact you. 
Advice Line: 020 3224 4399

I am a parent

• My child is under 5 years old and not attending school yet – contact our advice line with your concerns.
• My child is in mainstream school or a nursery attached to a school – Speak to school staff who should speak to the SENCo about your concerns. They are able to refer a child to our service.
• My child is about to start a special school (either The Brook, The Vale, Mulberry Autism Unit, Blanche Neville, Riverside, or Haringey 6th Form).  Please contact the school who will put you in touch with the Speech and Language Therapist.

I am a SENCo (School)

I am a Health professional (GP or HV)
Submit your referral here (please find referral form at bottom of page) 

How to Refer to Speech and Language Therapy Haringey Children's service
Useful resources
Talking Point
 is the first stop for information on children's communication
National Literacy Trust
 – Talk to your baby (bilingual advice sheets)

Afasic
  helps children and young adults who are affected by the hidden disability of speech, language and communication impairments

British Stammering Association
 is your first point of contact for impartial information and support on stammering

National Autistic Society
 is a UK charity for people with autism and their families

Contact a Family
 provides advice, information and support to the parents of all disabled children

Bliss
 is the premature baby charity.
Monday to Friday
9am to 5pm
Key Documents
Page last updated: 16 Nov 2021