Becoming a Volunteer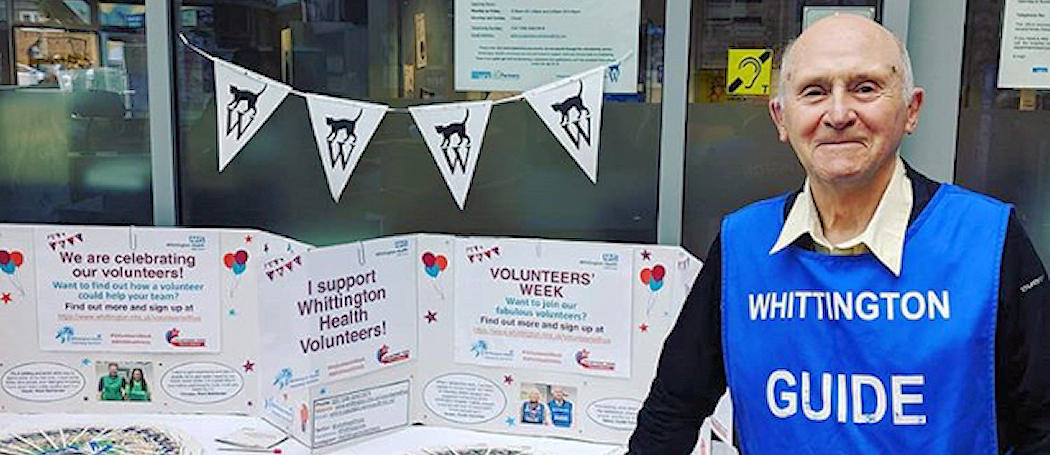 There are two ways to become a volunteer with Whittington Health NHS Trust:
Email the volunteer service with completed forms at whh-tr.volunteers@nhs.net
Visit the Volunteer's Office at The Whittington Hospital to collect all relevant forms. The Volunteer's Office can be found to your left as you enter the hospital through the main entrance on Magdala Avenue.

The forms we require you to fill in are:
Two Occupational Health Forms: OH Form 1 (Work Health Assessment) and OH Form 2 (Functional Requirement Form). These are to check that it is safe for you to volunteer at the hospital (please remember to tick A or B at the bottom of the second OH form)
Two proofs of address and a photo ID, these are so we can process a DBS for you. You can find what constitutes a proof of address and photo ID here.

All volunteering takes place between the hours of 9am and 5pm, Monday to Friday. We are currently unable to offer roles outside of these hours.
Once we begin processing your application we will contact you to arrange a telephone interview. We will then proceed with processing all the necessary clearances to enable you to volunteer either in the hospital or in one of The Trust's community sites.
You will need to watch our induction videos before you start volunteering with us at the Whittington. These can be found on the
induction page
of the volunteer's website. The induction videos will give you a brief overview of various topics including working with patients, infection control, health and safety, and safe guarding procedures.
Due to the Volunteer Team receiving a high number of applications for people wishing to volunteer, we ask that you reply to us within 14 days of any request for information. This is so we can insure all applications are processed as quickly as possible. We will close your application after 14 days if we do not receive any response from you.
We look forward to receiving your application and please feel free to contact us if you have any questions.
Please note that Whittington Health NHS Trust volunteers are not permitted to support with any clinical tasks. If you are specifically looking for a 'work experience' placement then please
click here
.
0207 288 3936
Address:
Volunteer Services Department,
Level 0, Magdala Avenue,
London N19 5NF