Our nursing community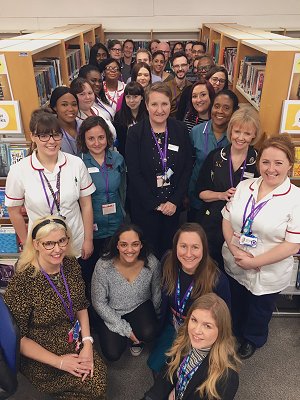 Working in an Integrated Care Organisation alongside exceptional community and hospital teams you'll have exposure to a wide and varied workload to quickly build your skills and experience. We deliver clear pathways to improved health via 60 types of community services and 40 hospital services.
We give the right care at the right time in the right place, whether at our 30 community bases, in people's homes or in hospital where we have services such as Emergency Department, ambulatory care, theatres and maternity.
Many staff have been with the Trust for their whole careers, appreciating the excellent development opportunities and friendliness they find here.