15-18 Year-olds: The Young People's Intensive Course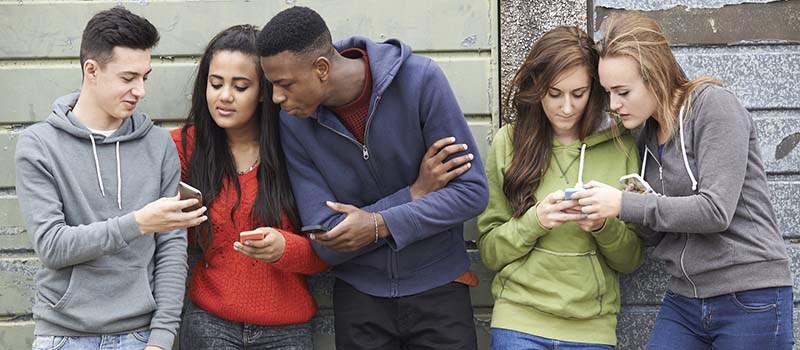 The July two-week group intensive programme for young adults is described as a "communication skills approach" rather than as a fluency course. It has been evolving over the past 25 years and has now developed into a highly structured programme which has been published as a textbook for speech and language therapists (see the "Therapists" section).

We consider that the broader framework of "social communication skills" reflects three areas for therapy: fluency enhancement, social skills training and the psychological aspects of stammering. The latter, arguably the most important, concerns the development of a broader understanding of the role that a person's thought processes and attitudes about their stammering have in influencing their moods and worries as well as the actual stammering.
There are usually 8-10 participants, usually more boys than girls because more males stammer. The programme includes brainstorms, discussions, debates, practical exercises and activities. The group dynamic is a particularly important aspect and over the years many teenagers have said that the most important element for them has been to meet others with the same problem. Because stammering is not a very common problem, many people can feel very isolated and may never have met others who stammer.
The course covers a wide range of topics including the nature of stammering, its variations and apparent unpredictability. We explore communication skills in general and observe the real world for evidence of the wide range of abilities and competencies. We discuss the importance of good non-verbal skills and how to develop more objective self-awareness, rather than the usual self-criticism which is so damaging to confidence and self esteem. We investigate and practise more helpful fluency strategies and use a variety of methods for practising skills for improving communication as a whole. The two weeks is seen as a foundation course, it is the beginning of finding ways to move forward rather than feeling hopelessly stuck. Of course we also have to take into account the challenges of "adolescence" too and how these may be having an impact on how a person feels about himself or herself at this difficult time of life.
Parental involvement is still important, but by now the teenager will need to learn to become more independent and take responsibility for his or her therapy. At the end of the course we arrange regular follow-up sessions throughout the following year. And we will arrange additional individual sessions where there is a need.
The participants may come from anywhere in the United Kingdom. The only self-limiting aspect is finding a place to stay in London for the two weeks.
For more information about our 15 to 19s intensive course,
click here
.
To watch a short video clip about the course,
click here
.