Trust Board Members
Baroness Julia Neuberger - Chair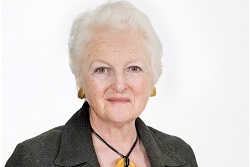 Baroness Julia Neuberger became our Chair on 1 April 2020.

Baroness Neuberger is also the Chair of University College London Hospitals. She has served as the Chair of Camden and Islington Community Health Services NHS Trust as well as the Chief Executive of the King's Fund.
Non-Executive Directors
Anu Singh - Vice Chair

Anu is a Board level local government and health professional. She has been a statutory Director of Social Services; and is passionate about service improvement and community empowerment. She has led on new relationships with communities for County Councils, City Councils and a London Met.
Anu was Director of Patient & Public Participation and Insight for NHS England; and took the lead for the NHS in ensuring that the voice of patients, service users, carers and the public is at the heart of the way NHS works. She was also responsible for Equalities and Health Inequalities, Person Centred Care, and the national relationship with the Voluntary and Community Sector.

Committees: Chair of the Quality Committee and Member of Nominations & Remuneration Committee.
Professor Naomi Fulop – Non-Executive Director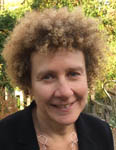 Naomi was appointed as the UCL nominated Non-Executive Director for 4 years from October 2018.
Naomi is Professor of Health Care Organisation & Management in the Department for Applied Health Research, UCL. Her research focuses on organisational change and improvement in health care, both in the NHS and internationally.
Naomi trained in social sciences at the Universities of Bristol and London, and in public health at Harvard on a Fulbright scholarship. Before joining UCL, Naomi was Professor of Health Policy at King's College London and, prior to that, Lecturer then Senior Lecturer at the London School of Hygiene and Tropical Medicine. Naomi began her career in the late 1980's with Islington Health Authority, based at the Whittington.
Naomi has previously been a Non-Executive Director at Barnet and Chase Farm hospitals, and is currently the elected Chair of Health Services Research UK, a national network bringing together those who produce and use health services research to improve policy and practice.
Committees: Chair of Workforce Committee, Member of Nominations and Remuneration Committee, Member of Business Development and Finance Committee.
Qualifications: BSc; MPH; PhD
Tony Rice - Non-Executive Director

Tony was appointed a Non-Executive Director from 21 February 2014.

He was Chief Executive of Cable & Wireless, the international telecoms operator until the end of 2014. Previously, he was Joint Managing Director and Finance Director for CW and prior to that Chief Executive of Tunstall Healthcare, Europe's largest telecare and telehealth business.
Tony is currently Chairman of Dechra Plc, the UK's leading animal healthcare company and Non-Executive Director and Senior Independent Director of Halma Plc.

Committees: Chair of the Business Development & Finance Committee, Chair of Charitable Funds Committee, Member of Nominations & Remuneration Committee and Member of Audit Committee.
Qualifications: BA MBA FCMA FCT
Amanda Gibbon - Non-Executive Director
Amanda was appointed as a Non-Executive Director on 1 May 2020 for a term of four years. A full biography along with an updated and improved photograph will be published here shortly.
Baroness Glenys Thornton - Non-Executive Director
Baroness Thornton was appointed as a Non-Executive Director on 1 May 2020 for a term of four years. A full biography along with an updated and improved photograph will be published here shortly.
Rob Vincent CBE - Non-Executive Director
Rob was appointed as a Non-Executive Director on 1 May 2020 for a term of four years. A full biography along with an updated and improved photograph will be published here shortly.
Executive Directors
Siobhan Harrington - Chief Executive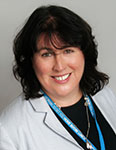 Siobhan was appointed Chief Executive of Whittington Health in September 2017. She has been Deputy Chief Executive and Director of Strategy at Whittington Health for the past three years. Siobhan joined Whittington Health in 2006 as Director of Primary Care. A nurse by background, Siobhan, has extensive healthcare experience at national, regional and local level. She has held positions with the Department of Health, and the National Primary Care Development Team where she was the lead for improving access to primary care across London.
Siobhan has extensive experience of cross boundary working and developing integrated approaches to delivering patient centred, high quality services. She has previously held the roles of Director of Primary Care at Haringey Primary Care Trust, and Programme Director for the implementation of the clinical strategy for Barnet, Enfield and Haringey. She is committed to a multi-disciplinary, multi-agency approach to system change in order to meet the challenges of delivering safe and sustainable services for the people of Haringey and Islington into the future.

Qualifications: BSc MSc RGN
Carol Gillen - Chief Operating Officer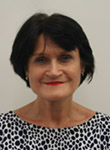 Carol is a registered nurse and has worked in the NHS since becoming a staff nurse in the early 1980s. She has worked in a variety of organisations including acute, community services, PCTs and local authorities.
Carol joined Whittington Health when the trust became an Integrated Care Organisation in 2011. Carol has been the Chief Operating Officer since March 2016, having previously been the Acting Chief Operating Officer, and before that Director of Integrated Care for Acute Medicine.
Carol is responsible for the day to day operations across the trust and ensures that the trust delivers high performance services for patients. Carol is also the lead for Emergency Planning and SIRO for the Trust.
Clare Dollery - Executive Medical Director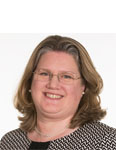 Clare joined us from Oxford University Hospitals NHS Foundation Trust, where she was Deputy Medical Director from 2015, stepping up to the role of Acting Medical Director between September 2018 and January 2019.
A cardiologist by background, Clare has a range of clinical leadership experience with a focus on safety and improvement. She was previously the Deputy Medical Director at Barts Health NHS Trust and prior to that a Divisional Clinical Director at The Heart Hospital at UCLH. A local resident, Clare has worked in and trained at a number of London trusts during her career.

Sarah Humphery – Medical Director for Integrated Care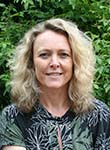 Sarah Humphery joined Whittington Health NHS Trust in May 2018. She is a GP partner based in an Islington practice and has been a GP in Islington for 13 years and prior to that in Haringey for 5 years.

Locally, Sarah was formally Islington named GP for Adult and Child Safeguarding and has also held a national position as a Senior Clinical Advisor and Revalidation Lead for NHS England London region.
Alongside her current role, Sarah will continue her clinical practice in primary care. As the Medical Director for Integrated Care, she will focus on the development of future integrated care, working across the hospital, community and primary care services in the area.
Michelle Johnson - Chief Nurse and Director of Patient Experience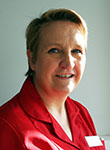 Michelle is a dual trained children's and adult nurse who has spent many years working in health services in North Central London. She was a Florence Nightingale Children and Young People's Leadership Scholar in 2012, has an MSc in Child Health and has been awarded the title of Queen's Nurse. Michelle has worked across hospital and community settings as well as in mental health services, most recently at Barts Health where she held the role of Director of Nursing for Babies, Children and Young People.
At Whittington Health Michelle has professional responsibility for nursing care across the Trust in community and hospital settings. She is also the Director for Patient Experience and the Director of Infection Prevention and Control (DIPC). As a health system leader, Michelle will be involved in service development and improvement as well as quality across the whole pathway of care.
Qualifications: MSc, RGN/RSCN, Queen's Nurse
Norma French - Director of Workforce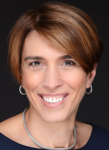 Norma has spent her entire career in the NHS and has been a Director of Workforce since 2000.
She joined Whittington Health in June 2015 and brings experience and skills in both strategic and operational areas of management within acute settings. Recently she has been employed at The Royal Marsden NHS Foundation Trust, North Middlesex University Hospital NHS Trust, Barts Health and Milton Keynes Hospital NHS Foundation Trust.
Norma's particular expertise lie in the development and implementation of innovative human resources interventions, to achieve organisational goals and enable the integration of leading human resources policies into all aspects of service delivery.
She is qualified to administer Myers-Briggs Type Indicator (MBTI) Tests Step 1 and 2, is an Executive Coach and a specialist adviser supporting new wave Care Quality Commission (CQC) inspections.

Qualifications: MA MCIPD
Kevin Curnow - Acting Chief Finance Officer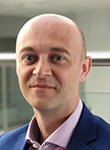 Kevin joined the Whittington Health NHS Trust in May 2018 as the Operational Director of Finance, having previously been the Executive Director of Finance at Hertfordshire Community NHS Trust.
Having professionally trained in the South West and worked in industry and commerce for 10 years he began his NHS career in 2008 at the Royal Cornwall Hospitals NHS Trust.
Since 2011 Kevin has operated at Deputy or Director level across a variety of NHS organisations whose services covered Ambulance, Community, Mental Health and Acute provision, allowing him to gain a breadth of NHS provider services knowledge.
Kevin is a supporter of Quality Improvement initiatives to drive financial improvement and promotes system collaboration to maximise patient outcomes and experience . He also has a passion for staff development and encourages his teams to maximise the potential of learning opportunities.
Qualifications: FCCA

Jonathan Gardner – Director of Strategy and Corporate Affairs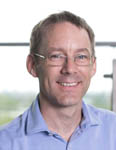 Jonathan Gardner has joined Whittington Health in May 2018. Prior to this, he worked on Cancer Programmes and Strategic Development projects at University College London Hospitals NHS Foundation Trust.

Jonathan's previous NHS roles include operational management in specialist services at UCLH, followed by surgery and then the A&E and Medicine Division at North Middlesex University Hospital NHS Trust. He has a varied background in both private and public sectors, having previously held several roles at the Department of Health over a number of years as well as working as a management consultant and an entrepreneur. He is also a Chair of Governors at a local primary school.
Board Members Declarations of Interest
The public rightly expect the highest standards of behaviour in the NHS, and we take our responsibility as custodians of taxpayers' money very seriously. Decisions involving the use of NHS funds should never be influenced by outside interests or expectations of private gain, but we recognise that conflicts of interest are unavoidable in complex systems.
That is why we publish a Declaration of Interests for our Board Members, downloadable below: