Mary Seacole Ward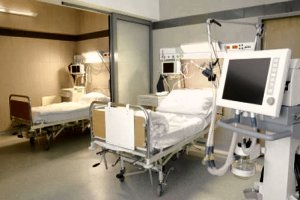 Main Address
The Whittington Hospital
Magdala Avenue
London N19 5NF

Mary Seacole North 020 7288 3148
Mary Seacole South 020 7288 5605
Mary Seacole North and Mary Seacole South wards are the Acute Assessment Unit (AAU), with 16 and 18 beds respectively. We manage patients in their first 24-72 hours of their emergency admissions.  Patients are reviewed daily with consultant led decisions, facilitated by rapid diagnostic tests, specialist opinion and multi-disciplinary input (including physiotherapist, occupational therapist, dietician and social services).

From 22 March we have taken the difficult decision to stop all visitors to patients in adult wards and our emergency department.
There is no change to visiting rules on our children's wards (two visitors only) or maternity (two birthing partners, one who accompanies to mum to the post-natal ward).
Opening Hours
Visiting times 2pm to 8pm
(No flowers)
Further Information
Ward Manager - Mary Seacole North
Fatima Bakari

Ward Manager - Mary Seacole South
Kelly Collins
Matron
Kelly Collins
Head of Nursing
Sarah Hayes