Audiology and Vestibular Medicine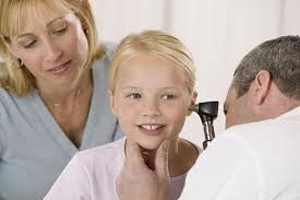 The audiovestibular medicine department at St. Ann's Hospital is a secondary/tertiary level service that provides a fully comprehensive service in audiovestibular medicine for both adults and children. This consultant led service provides specialist diagnostics, assessment and treatment primarily for the residents of Haringey and for newborns and children in Enfield.

The second tier children's audiology service at the Northern health centre is provided to all children aged six months to 18 years of age, or 19 years of age if still in education with developmental problems or a disability. This service is provided to children and young people who live or attend a school in Camden or Islington where there are concerns about hearing problems requiring audiological assessments.

The audiology service at The Whittington Hospital provides an integrated service with the ear, nose and throat service. This service provides audiology assessment and rehabilitation for adults and some paediatric patients. Assessments include hearing aid evaluation, fitting and repair service and tinnitus counselling primarily for adults.

Referral
Paediatric audiology: a referral letter is required from a health professional.
Adult audiology: a referral letter is required from a GP.

Useful resources
Further Information
Cancellation

Please contact us as soon as possible using the contact numbers below if you are unable to keep your appointment and we will offer an alternative appointment.

St Ann's Hospital Clinics
Hearing assessments for adults and children
Hearing aid fitting and review for adults and children
Repair clinic appointments for hearing aids
Adult neuro-otology appointments and treatment for patients with vertigo, dizziness and imbalance
Clinics are based at St Ann's Hospital, with additional clinics at Bounds Green health centre and Hornsey Rise health centre.

Contact
Audiological medicine clinic reception
Telephone: 020 3224 4698
Audiology secretaries
Telephone: 020 3224 4675/ 4689/4626/4604/
Text only: 07866 360 276
Email: whh-tr.StAnns-Audiology@nhs.net

Opening hours
9am - 5pm Monday to Friday

Northern Health Centre Clinics
Hearing assessments for children and young people

Contact
Clinic reception
Telephone: 020 7445 8100
Audiology secretary: 020 8702 6797

Opening hours
9am - 5pm Monday to Friday

The Whittington Hospital Clinics
Hearing assessments for adults
Hearing aid fitting and review for adults
Repair clinic appointments for hearing aids
Tinnitus counselling

Opening hours
9am - 5pm Monday to Friday