Your Child's Assessment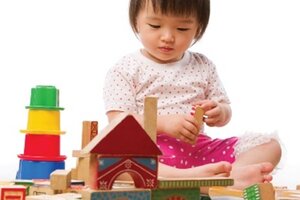 This page is designed to give you information about what to expect from your child's assessment journey and how to prepare both yourself and your child.
How can an assessment help?
Your child has been referred to the Islington Social Communication Team due to concerns regarding their development, which may indicate that they are autistic. It is likely that you have lots of questions about this process, including whether or not your child's current difficulties can be explained by a diagnosis of autism and how you can support your child's development. The purpose of the assessment is not only to decide if your child is autistic, but also to gather important information about their strengths and areas of difficulties to ensure they are supported in an appropriate way.

A diagnosis of autism can be helpful because it can improve understanding of a child's developmental differences and help others to understand the child's needs better. This means that adults supporting the child can be better equipped to consider the impact of the environment and employ appropriate support strategies. A diagnosis can guide what happens next for each child and ensure that the right help and support can be accessed.
Some parents have mixed feelings about their child being diagnosed as autistic at a young age. We recognise this and respect their views. It is important for parents to feel that this is the right time for them to consider a diagnosis of autism for their child. Any parent can decline an assessment by the Social Communication Team. If you are unsure about whether to go ahead with the assessment, we encourage you to discuss this with the person who referred your child, in the first instance. We are happy to discuss with you if you have additional questions that may help you make a decision about whether to go ahead with the assessment of your child or not.
Many families have been through this journey from assessment to diagnosis; we have asked some of them to share their thoughts about the process, and advice they would give to other families. Overall, many of our families found the assessment had a positive impact; supporting them to better understand their child's needs and how to support their development. Here are some of their comments:
The assessment helps you think about your child needs.
There was lots of support after diagnosis, being able to attend workshops and contact therapists to get advice, I never felt I was alone.
I have learnt so many things and know so many things now that I didn't know before.
I am more clear about what to do, if I need help I have support.
Knowing the diagnosis and learning about autism has opened my eyes to see things differently and be more aware.
What should I expect when my child reaches the top of the waiting list?
When your child reaches the top of our waiting list, you will receive a letter from the team, inviting you to contact us to book a first appointment in our Autism Assessment Clinic.
Who will carry out my child's assessment?
The social communication team is a multidisciplinary team, which means it includes a range of different professionals. These include:
Clinical Psychologists
Developmental Paediatricians
Speech and Language Therapists
Occupational Therapists
Therapy Assistants
Our Team Administrator
You can find out more about each of these roles
here
.
The assessment will be coordinated by a Lead Assessment Clinician who may be a Speech and Language Therapist, Occupational Therapist or Clinical Psychologist. They will lead on your child's assessment and feed back the conclusions of the assessment to you once it is complete.
What does the assessment consist of?
There will usually be two appointments during the assessment process, which will take place in person at the Northern Health Centre and will include your child.
The needs of individual children vary, and therefore not all assessments will contain exactly the same elements, however the assessment process typically includes:
A parental interview.
If your child is already in nursery or school a questionnaire will usually be sent to that setting for a member of staff to complete and return.
Play based assessment in clinic.
Developmental history and physical examination with a paediatrician.
A feedback meeting to share the conclusion of the assessment process.
A written report detailing the conclusion of the assessment, your child's strengths and needs and the next steps.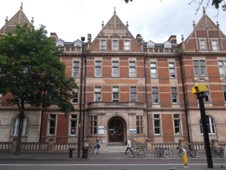 What will happen at my first appointment?
The first appointment is your Autism Assessment Clinic appointment. This will take place in our playroom at the Northern Health Centre, Holloway Road.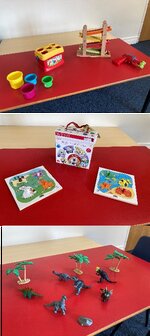 The appointment will be with your Lead Assessment Clinician and at least one other member of the Social Communication Team. The appointment will take approximately 1 hour. During this appointment we will complete a parental interview with you and carry out a play-based assessment with your child. You will be in the same room as your child during this appointment. Having more than one professional in the room ensures we can gather thorough and accurate information about your child's skills both through talking to you and through observing and interacting directly with them. The clinicians will spend time with you discussing your concerns, and gathering a detailed account of your child's development, focusing on key areas such as their communication skills (how they express themselves), their understanding of language, their behaviour and social interaction skills, as well as their play, and any sensory needs.

If there are things you would like to discuss with us out of your child's earshot, please let us know and we can make arrangements to speak privately at a convenient time.
At the end of this appointment, we will ask you to wait in the waiting area while we have a chance for a discussion as a team and to prepare an appointment letter with the date of your next appointment. We will talk you through the next steps in the assessment process and answer questions you may have.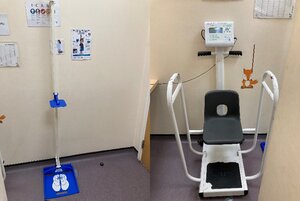 Second appointment
This appointment will also take place in person at the Northern Health Centre. At this appointment you will meet one of the developmental paediatricians in our team. They will ask you questions about your child's developmental and medical history, their sleep, self-care skills, motor skills, attention and learning. They will also complete a brief physical examination of your child. This exam may include doing things such as measuring your child's height and weight. If needed, there will also be further play based assessment of your child at this appointment.
Receiving Feedback
On the day of your second appointment, you will usually also receive feedback on the conclusion of the assessment. In some cases, we will organise another separate feedback appointment soon after.
As part of this feedback we will discuss the results of the assessment with you and whether any diagnoses have been made e.g. a diagnosis of Autism. We will discuss your child's individual needs and the type of support that will be useful to them going forward. We will discuss the support our team offers and other support available locally through your child's nursery or school and other community services.
Interpreters
If English is not your first language, you may be concerned about the impact of this on the assessment and how you will share with the clinicians your knowledge of your child. When booking your assessment, please let the team know and we will be able to arrange to have an interpreter available to support you during the assessment.
My child's assessment report
A detailed report is then written to summarise the findings of the assessment. This report will highlight the individual strengths and needs of your child and record any diagnosis, with a description of how your child meets the criteria for a diagnosis. This report will be sent to the family initially to check through, and then will be sent to the GP and others involved with the child, such as the nursery or school.
What happens if my child doesn't receive a diagnosis of autism?
If your child is not given a diagnosis of autism the assessment will have given a clear idea of their strengths and needs, which will be discussed with you in detail. A plan will be agreed with you before your child is discharged from the Islington Social Communication team. You will also receive an assessment report detailing your child's strengths and areas of need.
How can I prepare myself for my child's assessment?
Please ensure you let us know if your address changes while you are on our waiting list, to ensure you receive the letter inviting you to book your child's assessment promptly.
Please let us know if you require an interpreter for your appointments.
Before attending clinic, it is worth taking the time to make a note of anything you have observed within the main areas we will be assessing (how your child expresses themselves; their understanding of language; their behaviour, play and social interaction skills and any sensory needs, including your concerns and any progress your child may have made. There is a parent 'toolkit' on the 'Ambitious about Autism' website which contains a series of 'checklists' you can complete about your main concerns, areas that your child finds difficult and any progress they have made. This will help us gain a clear understanding of your child.
How can I prepare my child for the assessment?
It may also be useful to help your child prepare for the appointment. It may be the first time they have come to the health centre, and these types of new experiences can often feel scary for young children. If you can give your child an understanding of what is going to happen, and when, this can help reduce anxiety and make the experience more enjoyable.
One way to help prepare your child is to use visual supports. These are useful for children who have difficulties with their understanding. They help your child to understand what is going to happen, how to do things, and the choices that are available to them.
One example is to use a social story. This is a story containing photos and simplified descriptions about an event. You can download a simple example social story regarding the assessment by clicking here. If you prefer to make your own to suit your specific child that would also be fine. You can share this with your child regularly prior to their appointment.
You could also use a visual timetable. This is a series of pictures that relate to your child's day or a specific series of events. It can help prepare them for what is going to happen. A simple idea is to use a NOW NEXT board to support your child. For example: NOW: going on a bus NEXT: going to a big building to play. If you feel this may be useful, you can find more information about it here.