Request a Book or Article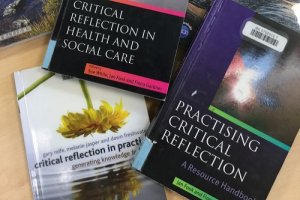 Inter-Library Loan Requests
This service is available for:
Whittington Health NHS Trust
Camden and Islington NHS Foundation Trust
Primary care staff from North Central London ICS
NHS Improvement staff (journal articles only)

If you need a book or article for your work or professional development which isnít available in our collections then we can request it on your behalf from another library. Simply fill in the request form below and we will provide it for you free of charge. PLEASE NOTE: Requests must be submitted using these forms to ensure compliance with copyright law (NHS Copyright Licensing Agency).
It was great when I ordered a book and it was posted to me at my workplace - really great service, thank you :) - Library Survey 2019
We have recently updated our request forms so you can now request up to two books or four articles per form.
You can request a maximum of two articles from a single issue of a journal. When requesting select chapters only from a book, you can request a maximum of one chapter per book. Please include the chapter details (chapter number, author, page numbers) in the 'Additional Comments' box at the bottom of the form.