Whittington Hospital Children's Dietitians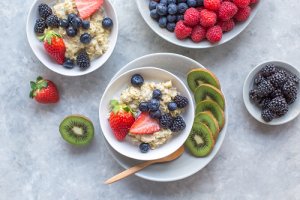 We have a team of paediatric dietitians, based at Whittington Hospital, who see infants, children and adolescents to 17 years. We cover all paediatric patients on Ifor paediatric ward, Childrenís Ambulatory Unit, Roses Day Care ward, Neonatal Intensive Care Unit NICU, Special Care Baby Unit SCBU and in 4D Outpatient clinic.

We have specialist Paediatric dietitians for allergy, neonates, feeding clinic and diabetes. Our specialist paediatric allergy dietitians work alongside the paediatric allergy consultants and allergy nurses in clinics. We work closely with our Speech and Language Therapy colleagues and run a joint feeding clinic with them for children under 5 years. There is a specialist paediatric diabetes dietitian who works closely with the diabetes team and a Neonatal dietitian who sees the babies on the NICU and SCBU.
We have close links with the community paediatric dietitians in Islington, Haringey and Camden.