Young People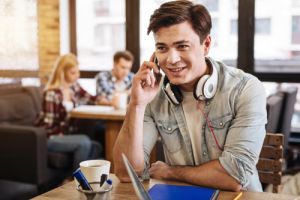 There is a CAMHS clinician in almost every school in Islington. They are there to support pupils, teachers and parents. Your schoolís clinician may be a psychologist, a psychotherapist or a family therapist. They can all help with mental health problems like anxiety and depression; family difficulties; behavioural problems; learning problems; or difficulties getting along with other people.

If you need help, speak to your teacher or tutor, school SENCO, learning mentor or a member of pastoral staff. They can refer you to your schoolís CAMHS clinician, or get advice on the best service to help you.
Like all CAMHS appointments, seeing your school clinician is confidential. The person responsible for referrals in school will usually know that you are being seen. But we donít discuss your assessment or treatment with your teachers unless you and your parent/carer(s) agree. Like any CAMHS meeting, if your school clinician has a serious concern about your safety they might share information with your parent/carer(s). Some young people do find it helpful when staff at the school know, that they are having difficulties. School clinicians can talk this through with you.

Page last updated: 02 Aug 2018