Adults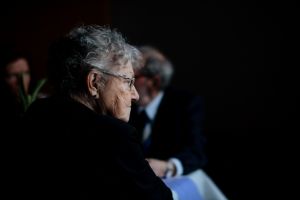 Where to Start

According to the information given on our referral form about your bladder and or bowel symptoms you will either be sent an appointment to attend our women's health physiotherapy class for stress urinary incontinence this is a female only group setting and then be offered and individual appointment or you will be sent a letter requesting you contact our central bookings team to make an appointment to be seen in one of our clinics , all men will attend these clinics
Pelvic Health Class
If you are a woman with stress incontinence or mixed urinary incontinence, you will be enrolled in the Pelvic Health Class. This group class aims to provide women with the appropriate education and advice about managing their symptoms, and doing their pelvic floor exercises.
This session lasts approximately 80 minutes, and at the end you will be offered an individual appointment for the future if required.

Clinic Appointment


Bladder Symptoms
Clinic appointments are for men or women that experience bladder symptoms of needing to use the toilet frequently and urgently
Can experience bladder incontinence before reaching the toilet

Bowel Symptoms
Constipation – difficult open bowels, passing hard stool
Bowel Urgency – having to rush to go to the toilet
Faecal incontinence – unable to control bowels

During the appointment which will last 45 – 60 minutes your clinician will take a detailed history of your symptoms and your bladder and bowel habits.
An internal examination (vaginal or rectal) may be necessary to according to your symptoms.
Together you will discuss a management plan to help improve your symptoms.
We work in close contact with GPs, district nurses, carers and care homes, and can advise your GP on medication and further investigations.
Page last updated: 04 Jul 2019