Nominate your Whittington Health Hero Today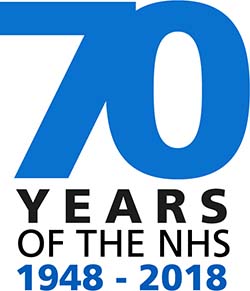 The Birthday it is a great opportunity to recognise extraordinary people across Whittington Health NHS Trust and throughout our history. The everyday heroes who have played a role in our past, present or future.
We are looking to find the individuals or teams covering staff from all groups, volunteers past or present, retired staff, staff who work for our partner organisations, patients, relatives or anyone who has helped to make us:
more innovative
more compassionate
more accountable
more respectful
excellent in some way over the past 70 years.
The people who go the extra mile, who show even more care, who have made that medical breakthrough or who have played a role in making Whittington Health even more excellent.
If you know someone who deserves to be recognised as one of our 70 Whittington Healthcare Heroes nominate them by
clicking here
.
Page last updated: 10 May 2018