House of Care
Whittington Health's self-management support follows the House of Care framework for personalised care and support planning.

This framework shows what needs to be in place in the system to offer a holistic approach to the care of long-term health conditions. It considers the expertise and resources of the patient and their community and how they can be best utilised to improve outcomes.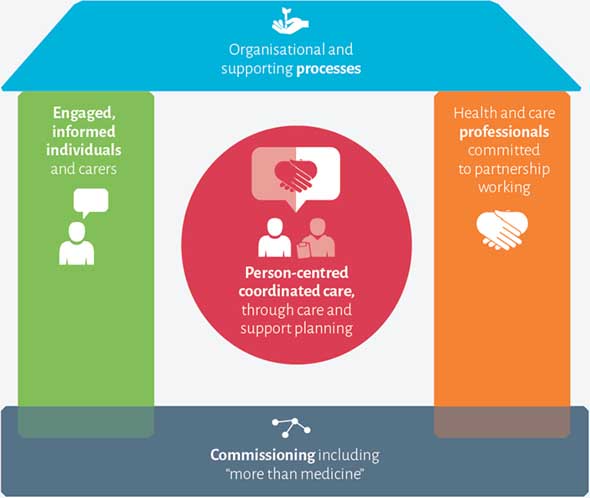 Within the
House of Care model
there are four essential components that together, make high quality, person-centric and coordinated care. These are:
Commissioning – involving a system-improvement problem-solving process
Engaged, informed individuals and carers – enabling individuals to self-manage and know how to access the services they need, when and where they need them
Organisational and clinical processes – using evidenced-based processes that are structured around the needs of patients and carers and co-designed with service users where possible
Health and care professionals working in partnership – who listen, support, and collaborate for continuity of care.
For more information please click here.
Page last updated: 06 Apr 2018