CYP Forum working to establish a new voice for healthcare decisions

As part of the Whittington Trust's commitment to improving its health services, the Children and Young People team have created a dedicated forum to ensure that the voice of children and young people is being heard and making a difference to their health services.
Set up in November 2016, The Children and Young People's Forum (CYPF) was developed as part of an initiative to help include young people in improving their healthcare services. As the customers of health services it was felt that they would not only be best placed to identify how things could improve but also to identify things that they were concerned about and how they could be addressed.
Collette Datt is the Lead Paediatric Nurse Consultant at the Whittington Hospital and one of the co-founders of the forum and believes that this group has the potential to really help young people define how their healthcare services should look.
"Children and young people have valid contributions and views regarding health care; if we are to improve health care for our children and young people, we need to start by making sure their voices are heard and acted on.
"At Whittington Health we believe their voice is important and we will champion their views".
Community collaboration
The inaugural CYP Forum was held on 9th November 2016 at the Emirates stadium, home of Arsenal football club and partners in the programme, with 60 young people attending the event.

The evening consisted of 16 stands focusing on a variety of topics including mental health, long term conditions as well as a 'meet the commissioners' stall to help young people understand how services are funded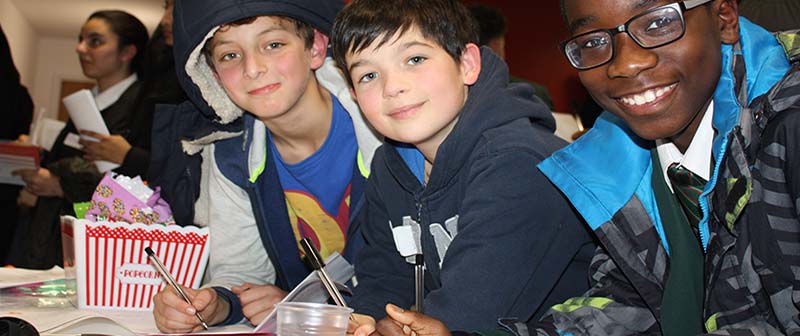 Key themes from the feedback included frustration with long waiting times, experiences of rude or disinterested staff members and a desire to be better informed about local services.

Since then the CYPF has held a further two meetings, working on establishing its core membership group, identifying a list of projects to develop and electing its first youth chair person, Morgan Philbet, with Sabrina Wali elected as Vice Chair.
The CYPF have a range of programmes underway covering mental health, long term conditions, drugs, smoking and alcohol. Each project has been assigned a designated CYP lead who will work with a range of health care professionals to improve these areas.
A dedicated CYPF website is also in development which will provide a range of details about the projects, upcoming news and events, good healthcare apps and sites that can be used as well as blogs from some of the CYPF members. The website is currently being designed and developed by the CYPF members with the view to them being in control of what information goes out.
If you are interested in being part of the CYP Forum then please contact Collette Datt via
email
or if you have any ideas then please tweet us at CYPF.