Musculoskeletal Physiotherapy Team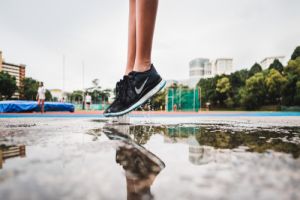 What is musculoskeletal physiotherapy?

Just like adults, young people may experience discomfort in their joints or muscles.
Symptoms can occur for a variety of reasons: injuries, surgery, sports, postural problems or reduced activity. Symptoms may just develop gradually over time.
Some children have developmental delay and problems with their movement, joints, posture or walking which need to be checked by a physiotherapist.
A physiotherapist can assist in the diagnosis and management of your condition and get you back to your activities and hobbies.
Physiotherapy promotes physical skills development and facilitates recovery, by supporting parents and young people to become independent with the management of their health needs.
Our specialist paediatric physiotherapists are experienced in treating children and young people with a range of musculoskeletal and developmental conditions.
We also see babies with orthopaedic conditions for assessment.