Nominate in our staff Awards!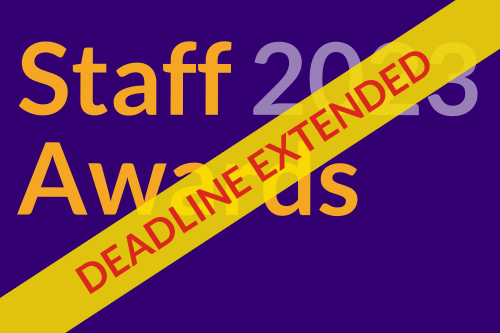 31 Mar 2023
The annual Whittington Health staff awards are back for 2023 and nominations are now open!
Full story
To make sure no one misses out on the chance to nominate in this years awards, we have extended the deadline for nominations to 5.00pm on Thursday 6 April!

Our people are our lifeblood - without their compassion, team work and dedication we couldn't deliver excellent high quality, safe and responsive care to our patients throughout Islington and Haringey and beyond.
We're inviting nominations in our Patient Choice Category!
Our annual awards ceremony recognises the difference our staff make to the lives of our patients, each other and our partners and how they help us to be the best that we can be. Nominations are now open and we invite you to get involved and nominate a staff member or team who you believe should be recognised for their exceptional care and commitment.

Nominations will close at 5.00pm on Thursday 6 April 2023, so don't wait to get your nominations in!
Has one of the team gone above and beyond for you or your loved one?
Patient Choice Award
If you or a relative have been treated by a member of our staff that you would like to say thank you to, you can nominate them for our special patient award. The patient award will be presented to the member of staff or team who you feel has made a clear difference to the care you receive. This can include improving customer service, increasing the quality of a service, changing how it is delivered or simply delivering great care.
Nominate by clicking here and completing the nomination form
!