Data Shows Prospective Parents' Top Questions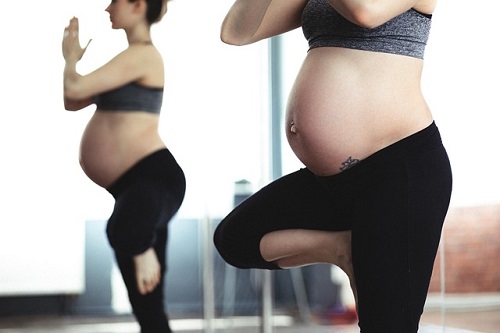 07 Mar 2023
Analysis of data from Whittington Health NHS Trust's "midwife in your pocket" app reveals prospective parents' most common queries.
Full story
An app offered to people using maternity services at Whittington Health NHS Trust, based in North London, has revealed the subjects those expecting a baby are most interested in. Prospective parents are especially keen to understand how they can stay fit and healthy through exercise as well as finding out how they can jet off or drive safely during their pregnancy.
The Whittington Health Maternity App, in partnership with Essential Parent, gives expectant parents a maternity team in their pocket 24 hours a day, seven days a week. It contains a wide range of expert-led, evidence-based written and video content that can be trusted. Content includes information about pregnancy and the health of babies, toddlers, children and teenagers. There is also a wealth of information on fertility and women's health.
During pregnancy and until baby is one year old, parents will regularly receive useful information. As baby grows to become a toddler, child and teenager, parents can browse through the Essential Parent library to find topics that might be of particular interest.
The app launched on International Day of the Midwife 2022 (5 May). Since then, it has been downloaded by over 2,000 people – around 80% of those giving birth with the Trust. It is on course to be downloaded 3,000 times by the time it celebrates its first anniversary. During that time the top 10 most popular articles were:
Your pregnancy journey
Antenatal appointments
Exercise during pregnancy
Antenatal classes
Iron in your diet
Work & pregnancy
Flying & Driving
Exercise & Pregnancy
Maternal age leaflet
Healthy eating in pregnancy
Advice for those who are pregnant is that it is not a time to stop all physical activity and to eat for two. Our bodies have evolved over thousands of years to be able to remain active while we are pregnant so while high impact sports are not recommended, 30 minutes of gentle exercise a day, such as walking, swimming or yoga, can be ideal, unless you have been advised not to do so by your midwife or another healthcare professional.
While anyone who is flying is exposed to a slight increase in radiation, occasional flights do not present a risk to you or your baby. However, after 28 weeks of pregnancy you should check your airline's requirements and you should check out the health risks in the country you are travelling to, be fully insured and check what healthcare support may be available in the country you are visiting in case anything should go wrong.
Driving is fine during pregnancy, but the seatbelt strap should be under your bump and the cross strap between the breasts. If you have any kind of car accident you should get checked by a healthcare professional, even if you feel fine.
The Whittington Health Maternity App is free to anyone giving birth at Whittington Health. It is available to download from
Apple App Store
and
Google Play store
and will provide those giving birth with the key information they need at every stage of their journey from conception and pre-pregnancy, through the pregnancy journey and beyond. Bundles of content and information are sent out along timelines based on due date or birthdate.
The Whittington Health Maternity App was developed in partnership with Essential Parent, a digital platform that also allows health teams to deliver bespoke information direct to a new mum for example, advice on breastfeeding at night and dietary advice for those who are breastfeeding.
The content follows advice from expert medical and mental health organisations including UNICEF UK BFI, the RCOG and RCPCH, NSPCC, the Child Accident Prevention Trust, the St John Ambulance and many more.