Whittington Health Appoints New Chief Operating Officer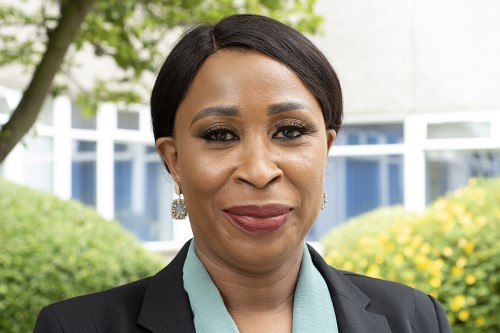 15 Jun 2022
Whittington Health NHS Trust has announced that Chinyama Okunuga will become the new Chief Operating Officer
Full story
Chinyama Okunuga, currently Managing Director for Unplanned Care at East and North Hertfordshire NHS Trust, will take up the role of Chief Operating Officer at Whittington Health NHS Trust.
Chin is expected to join Whittington Health in September. She previously held roles in operational management at the North Middlesex and at Basildon and Thurrock University Hospitals NHS Trust before taking on the role of Deputy Chief Operating Officer and then Managing Director at East and North Hertfordshire NHS Trust.
Chin said:
"Coming to Whittington Health is a great opportunity to work as part of a truly integrated care organisation. On a personal note, this is like coming home for me as I had my children at Whittington Hospital over 20 years ago. I am looking forward to getting to know Whittington Health and everyone who works there."
Incoming Chief Executive of Whittington Health NHS Trust, Helen Brown, said:
"I am delighted that Chin has accepted the role of Chief Operating Officer. She impressed us with her strength of vision and her values – this, coupled with her experience, made her an excellent candidate for the role and we look forward to welcoming her to Whittington Health."
Chair of Whittington Health, Baroness Julia Neuberger, said:

"This announcement means that, after three successful appointments, our new Executive Team will be complete. While we are sad to say good bye to three of our leaders, it is fantastic news that all of these roles have been swiftly filled with such strong candidates, who will all play a role in continuing to guide Whittington Health from strength to strength."
Chin will be taking over as Chief Operating Officer from Carol Gillen, who has held the role of COO for the last six years. Carol will be retiring at the end of July and Dale-Charlotte Moore will be the Acting Chief Operating Officer until Chin arrives to take up her new post.