Two Whittington Health staff named in Queen's Jubilee Honours List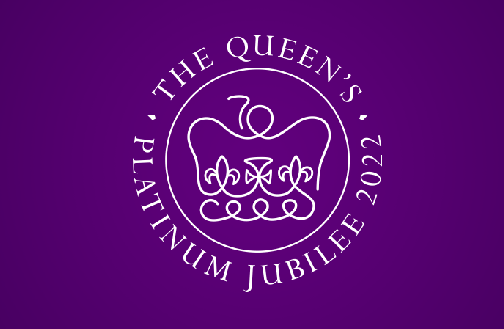 02 Jun 2022
We are delighted to share that two colleagues have received an award as part of the Queen's Jubilee honours list.
Full story
Buckingham Palace have announced that Tina Jegede is to receive a Member of the Order of the British Empire (MBE) in recognition of her services to Social Care and that Maria Sanchez is to receive a British Empire Medal (BEM) in recognition of her services to Dental Care as part of the Queen's Jubilee honours list.

Tina, who is the Nurse Lead for Care Homes and Joint Director of Race, Equality, Diversity and Inclusion at Whittington Health NHS Trust said, "I am thrilled to receive this honour. This is an acknowledgement of the hard work of every nurse and care worker in Islington, it is always a team effort.
"Ten years ago I started at Islington Council with a personal mission to ensure that the huge contribution that care homes make in the community was recognised. I have worked with extraordinary people over the years, so many of whom should share in this honour. I am so grateful for the opportunity to work for two organisations, teams and individual colleagues who have allowed me to thrive."
Maria is a Senior Dental Nurse who liaises between Whittington Health community and hospital dentistry services. During the COVID-19 pandemic Maria was redeployed twice, working on our ITU in the first wave where she supported other nurses and comforted patients who were not able to receive visitors, later Maria supported our maternity admin team.
Maria Sanchez, Senior Dental Nurse at Whittington Health NHS Trust said, "I am still in shock and feel humbled to receive this honour. I never thought that I would deserve something like this, I am proud that the work of our dental services is recognised — they are all unsung heroes. I am excited to receive the honour, but a little worried about finding a hat that fits!"

Sending congratulations on behalf of everyone across the Trust, our acting CEO Carol Gillen said, "We are delighted that Tina and Maria have received these awards in the Queen's Jubilee honours list. Both Tina and Maria work across our community and hospital services, for them to be recognised goes some way in showing the fantastic work that colleagues do across our integrated care organisation. I would like to congratulate Tina and Maria on this wonderful achievement."

Michelle Johnson, Chief Nurse and Director of Allied Health Professionals said, "It is fantastic that two Whittington Health nurses have been recognised in such a special and significant way. Tina's hard work deserves to be recognised with this honour; she is a fantastic team player who works within our local health and care partnership that drive positive changes not only at Whittington Health but also within our local community for vulnerable older people. I am equally overjoyed that Maria's work as a dental nurse has been recognised with an honour too, as she is someone who has shown exceptional dedication to patient care before and during the COVID-19 pandemic."