Vaccinations Reaching All of Our Community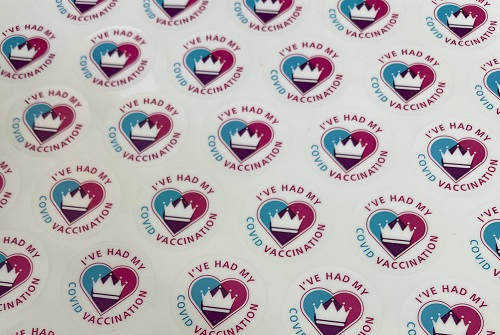 25 Mar 2021
People with learning disabilities are six times more likely to die from COVID-19 infection. This startling statistic highlights the importance of vaccinating people with learning disability against COVID-19.
Full story
Unfortunately, people with learning disabilities can face a range of barriers when it comes to getting their COVID-19 vaccination. At Whittington Health we wanted to remove these barriers and ensure we help to protect all members of our community.

To tackle these barriers, Islington Learning Disabilities Partnership (ILDP) teamed up with the Islington GP federation to create an innovative vaccination clinic for people with learning disabilities and their carers, one of the first of its kind in England.
All the vaccinators are members of staff including Jasmine Hackett who is a Speech and Language Therapist. She has been supporting some really complex individuals, including a young man with autism who is non-verbal and has complex behaviours. Jasmine used Makaton, a language programme that uses signs together with speech and symbols, with him and really made him feel at ease.

100% of the attendees rated their appointment as good, and 88% said they would recommend the clinic to friends and family.