Children's A&Es at UCH and RFH reopening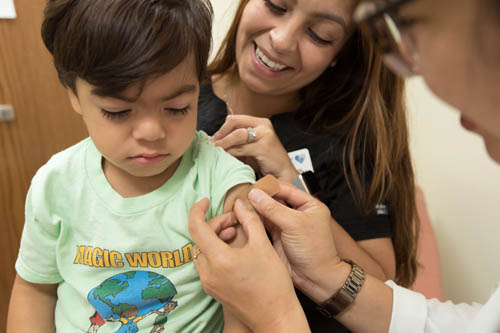 23 Mar 2021
An update about Urgent and Emergency Care for Children and Young People in North Central London
Full story
Temporary changes were made to children and young people's services in North Central London last year to ensure patients and families could continue to receive safe and high quality care during a period of increased demand for services due to COVID-19.
These changes aimed to ensure we could continue to provide high quality emergency and planned care for children and young people during the autumn and winter and were an important part of our Covid-19 response.
These changes were only ever temporary, and we have been working together to plan the safe transition of these services and the reopening of paediatric emergency and general inpatient wards at the Royal Free Hospital and University College Hospital.
We are pleased to say that plans have now been confirmed and the paediatric emergency departments and general inpatient wards will reopen at University College Hospital from 9 am on Thursday 8 April and at the Royal Free Hospital from 9 am on Monday 12 April.
Until these sites reopen, children and young people should continue to access emergency care through alternative hospitals, such as the southern hub, here at the Whittington Hospital or at North Middlesex University Hospital and Barnet Hospital.
Parents and families will be informed of the reopening at University College Hospital and the Royal Free Hospital through a comprehensive public information campaign.
We are extremely grateful to all of the staff in our paediatric services for their ongoing resilience, commitment and hard work through an immensely challenging autumn and winter.
An evaluation of the temporary changes to children and young people's services is currently underway so that we can understand what has worked well and what could be improved in future. If you have not yet completed our stakeholder survey, we would appreciate your feedback before the end of March 2021.