Haringey Residents Invited to Have Their Say On Future Service Locations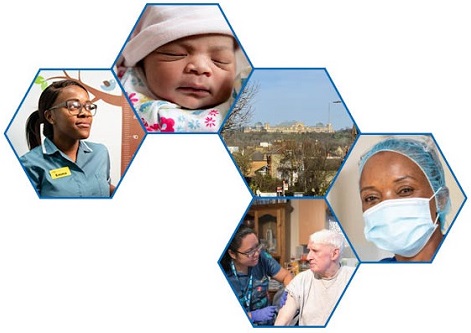 22 Jan 2021
Haringey Residents Invited to Have Their Say On Future Service Locations
Full story
In 2020 we launched our new Estates Strategy, setting out our aims to have a modern estate, which enables us to provide care where and when people need it.
You can find out detailed information
here
.
Share your feedback here:
We want to provide high quality, modern and appropriate environments that support our vision to help local people live longer and healthier lives. To make improvements we will need to make some changes and we would like to hear from you about the proposed moves.
We are proposing to create a children and young people's health centre at Tynemouth Road Health Centre. Renovations at the hub, using feedback from service users, will modernise this facility and make it a welcoming space for the children and young people who will use it.

Currently several adult services are based at Tynemouth Road Health Centre and in these proposals most of them will move to Lordship Lane Health Centre, with our Improving Access to Psychological Therapies (IAPT) service moving to the Laurels Health Living Centre. This will allow people with co-morbidities to access one-stop-shops eg people with diabetes will be able to access leg ulcer and podiatry clinics at the same time.
If you would like to find out more information you can email
engagement.whitthealth@nhs.net
or leave a voicemail at 020 7288 5674 and we will get back to you within five working days.
We will host three online events to discuss the proposals. The events will cover all of the proposals and offer you a chance to ask questions and feedback.
Tuesday 9 February 6 - 7pm
Wednesday 24 February 10-11am
Saturday 27 February 10 - 11am
Book your space by emailing engagement.whitthealth@nhs.net and we will send the details of how to attend.