Hornsey Central Neighbourhood Health Centre to be COVID-19 Vaccination Centre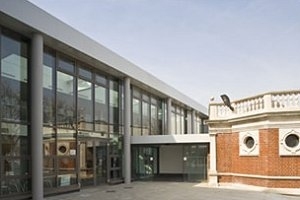 30 Dec 2020
An update on our plans to delivery COVID-19 vaccinations from Hornsey Central Neighbourhood Health Centre
Full story
Your local NHS has planned extensively to deliver the largest vaccination programme in our history, providing three different delivery routes for the COVID-19 vaccine:
Hospital Hubs
Vaccination Centres – large sites convenient for transport networks
Local Vaccine Services – provided by GPs and Pharmacies

Now that we have a vaccine that has been confirmed as safe and effective by the MHRA, we can begin to roll it out to those groups who the independent JCVI* have decided need it most when the supplies are available to us. As part of our plans we have selected Hornsey Central Health Centre as a location for a Vaccination Centre.
This means that we will shortly begin to invite people to come to the centre to receive their vaccine. As an existing healthcare facility, we do not anticipate significant changes to how the centre is used or disruption to local residents. However, you may notice an increase in traffic as people are invited to be vaccinated. Rest assured that the NHS in Haringey is working closely with The London Borough of Haringey to minimise any possible disruption to those who live and work near the centre. For example, we have already identified additional car parking facilities to ensure that vehicles do not need to park on local roads to minimise congestion on local roads. We are also working together to do our best to avoid any highway maintenance taking place during the period wherever possible in order to prevent creating any additional congestion.
The NHS will contact you when it's the right time to come forward so please don't seek a vaccine before then, the centre will not be operating on a "walk in" or "on request" basis. We do not anticipate any disruption to those who live or work near the site. However, if you have any questions or concerns you can read the answers to some specific questions we have anticipated we may receive
by clicking here
.
*JCVI stands for Joint Committee on Vaccination and Immunisation. It is the independent committee of experts which advises UK health departments on immunisation.