Friend or Relative in our Hospital? Send a Thinking of You Message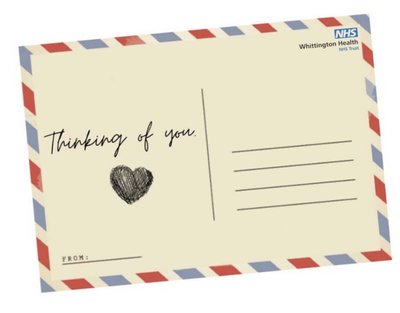 28 Apr 2020
A new way to let our patients know their friends and loved ones are thinking about them.
Full story
We know how hard it is to be separated from loved ones while there are temporary restrictions on hospital visiting during the pandemic.
That is why we have set up the "Thinking of You" Project.