Welcome to the new Michael Palin Centre for Stammering website
The new Michael Palin Centre for Stammering website was launched on 30th November as part of its digital development programme, supported by the Children and Young People services at Whittington Health NHS Trust.
As part of the MPC's commitment to helping children, young people and adults who stammer, it was agreed that a new website was needed to improve the content and the way this was communicated to users of the site.
What's new?
As you will see it looks and feels a lot different from the previous site design. The layout is simpler and more visually appealing and is easier to navigate, helping users to find the information they need.
The new site has been designed to be fully responsive to ensure it is desktop, mobile and tablet optimised - with the revamp aiming for a "less cluttered" feel that is more user-friendly.
We have created individual sections for each of our main user groups with loads of useful information on things such as the causes of stammering, treatment available and how to get referred, as well as some expert tips and advice on how to cope with stammering.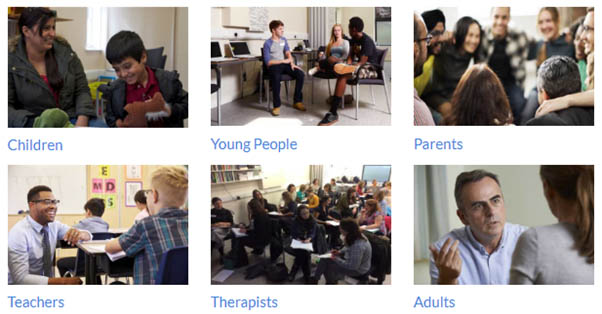 Included on the site is a range of videos from children who stammer, talking about their condition and their experience of using the MPC, to therapists providing support and advice. We even have Michael Palin himself talking about his involvement with the centre and his lifelong relationship with stammering.
You will find our Twitter feed across the entire site which we use regularly to update you on the work that our therapists are involved in, as well as a range of campaigns, news stories and general information about stammering that we think might be useful to you. Feel free to follow us and send us a tweet.
For therapists we have developed a dedicated training page which lists all of our upcoming training courses, allowing you to instantly book directly onto a course. Each course page gives you an outline of the aims of the course, the learning outcomes, as well as all the event details and the option to register your interest for upcoming courses.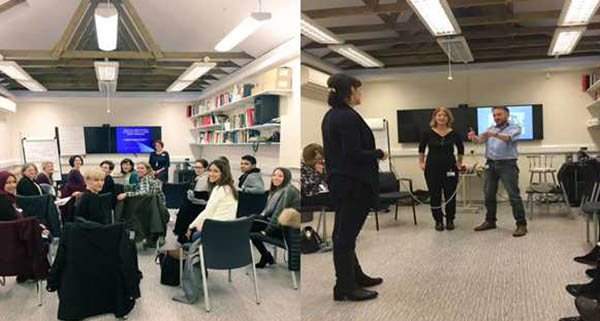 What to expect
As the site grows and evolves we want to find better ways to actively engage with you. We will therefore be creating more video content across the site as we know that this is the preferred way of learning and consuming information.

We also want to make the site as interactive as possible and so will be constantly reviewing how we present our information to make sure that it helps all of our users.
Feedback
Effective digital design is an ever-evolving process and as we work to incorporate the latest technologies and make our content easy to access, we will rely on you to help us along the way.
Let us know what you think; what works, what could be improved as well as any stories or information that you would like to see on the site.