Complementary Therapy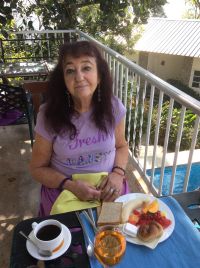 Reflexology is a complementary therapy involving the treatment of various disorders by applying gentle pressure with fingertips, thumbs and knuckles to the feet or hands. It is more than just massage. Precise areas on the feet and hands relate to different parts of the body and the whole body is treated via these reflex points.
Reflexology is a modern Western therapy brought to the UK approximately 100 years ago. Its origins lie 5000 years ago in China and there is evidence that the ancient Egyptians were aware of similar treatments, also practised in India, Japan and among native American Indians.
I have been a qualified Complementary Therapist for over 20 years and developed an interest in using therapies to support people on their cancer journey about 10 years ago.
Reflexology is powerful yet non-invasive treatment supporting the whole person and promoting balance,relaxation and well-being. It helps the body's circulation and lymphatic systems, aiding the relief of stress and pain and helps the elimination of toxins. It improves mood and sleep.
I started the clinic at the Whittington Hospital Oncology unit in September 2015 as a Macmillan volunteer because I saw a need to support patients on the unit who are undergoing arduous medical treatments. It has proved to be very popular with patients, in particular those undergoing stress and anxiety, and with side-effects of medication.
Jane Waller
Reflexologist
Macmillan Cancer Support