Children in Care (Haringey)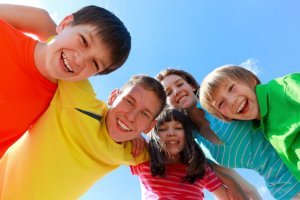 Main Address
Bounds Green Health Centre
1a Gordon Road
Bounds Green
London N11 2PA
020 3074 2800
The CiC service is a paediatric and specialist nursing team that works in partnership with Haringey Children and Young People's service, (HYCPS),  to address unmet health needs, and promote well-being for children and young people aged (un born where the mother is a looked after child) 0 to 18 who are placed in the care of the London Borough of Haringey.

We provide paediatric reviews of children who will be placed for adoption. We also provide the medical sign off for adult health assessments of applicants who wish to be foster carers or adopters. The designated professionals have a strategic role in partnership with the CCG and HYCPS to develop multiagency responses to the challenges presenting with this vulnerable group of children and young people.

Client Groups
Children aged 0-18 who are Looked After by the London Borough of Haringey and placed in Haringey, or who are to be placed for adoption.

We also provide a service to children placed in Haringey from other boroughs for health reviews as requested by the placing authority.
The Medical advisor is a panel advisor on Haringey adoption panel.
Appointments
For Initial and Adoption Health Assessments the social worker for the child refers to the
whh-tr.CIC-Central@nhs.net
.
For Review Health Assessments the foster carer receives a letter form the London Borough of Haringey informing them to call the nurses to book an appoinment.
Further Information
Main contact

Lynn Carrington
Designated Nurse for Children in Care

Dr Jyoti Dullabhbhai
Medical Advisor
Out of Hours
Monday to Friday, 9.00 – 5.00

All children in care are referred from London borough of Haringey as a "Looked After Child"

Page last updated: 23 Jul 2020