Parent Infant Psychology Service (PIPS)
Last updated
29 Jan 2020 13:26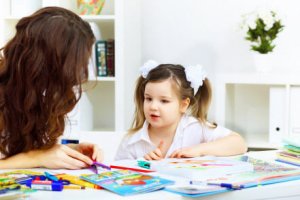 Main Address
Tynemouth Road Health Centre
24 Tynemouth Road
Tottenham
London N15 4RH
020 3224 4433
Our parent infant psychology service (PIPS) is a therapy service set up to support mums and dads, and their babies, living in Haringey.

We support parents through pregnancy and when your infants arrive, up to the age of two, helping you to understand your baby better, or if you want to feel more connected to your baby.  We meet parents at the health or children's centre and sometimes at home.
A part of supporting your relationship with your baby, is thinking about how best to support you when you are feeling stressed or down.
At a first meeting, we'll think together what kind of support is best for you.  If PIPS is right for you, we may then spend some time together, looking at how you and your baby relate to each other, or watching your baby carefully in order to understand them better.  Your therapist will share thoughts about what might be happening and offer a safe space to think, without judgement.
We work closely with other professionals and agencies to support families.
Lead manager
Dr Paula Magee

Monday to Friday, 9am-5pm
Referrals are accepted from health visitors and midwives only.

Page last updated: 23 Jul 2020