Mortuary Services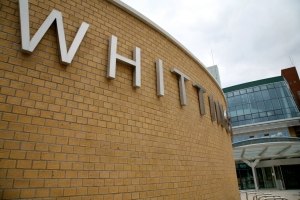 Main Address
Whittington Hospital
Magdala Avenue
London N19 5NF
General enquiries: 020 7288 5330/3119
The mortuary at Whittington Health serves both as a hospital mortuary as well as a public mortuary for the London Borough of Islington. Facilities include a non-denominational viewing area and a fully equipped modern autopsy suite.

The mortuary holds a Human Tissue Authority (HTA) licence and is fully accredited with Clinical Pathology Accreditation (UK) Ltd. An autopsy service is provided to both the hospital and H.M.Coroner, Inner North London district based at St Pancras Coronerís Court, London NW1.

The mortuary staff are also responsible for arranging the completion and issuing of documentation pertaining to the death of a patient within the hospital e.g. the Medical Certificate of Cause of Death (MCCD) and cremation forms, if applicable.

Opening Hours
Monday to Friday
8.00am - †4.00pm
Further Information
Facsimilie
020 7288 5123

Mortuary Manager
Dean Jansen
020 7288 5696

Access
The mortuary can be accessed via the hospitalís service road entrance, off Dartmouth Park Hill.