Expert Patients Programme (EPP)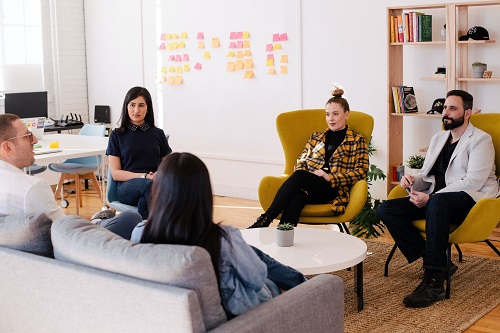 Main Address
Partnership Primary Care Centre
First Floor
331 Camden Road
London
N7 0SL
020 7527 1558
The Expert Patients Programme (EPP) is for any adult living in Islington who has one or more long-term health conditions such as asthma, arthritis, Multiple Sclerosis (MS), depression, diabetes, Chronic Obstructive Pulmonary Disease (COPD), heart disease, sickle cell, HIV, ME/chronic fatigue, chronic pain or any other condition. The course is also available for carers.† The course is designed to help you cope with your health condition and improve your quality of life.

Opening Hours
Monday to Friday
9am to 5pm
Referral
You can refer by email or telephone. Alternatively staff can complete the referral form.
Range of services
EPP is a free 6-week course that can help you take more control of your health by learning new skills to manage your condition on a daily basis. Each session lasts two and a half hours.
†
Topics covered include:
Dealing with symptoms like pain and tiredness
Coping with depression or feeling low
Relaxation techniques
Physical activity
Healthy eating
Communicating with family, friends and health professionals
Planning for the future
Setting goals and pacing yourself
Remaining active
The course is run by two trained tutors who themselves live with long-term conditions. They can give practical advice based on their own life experiences. Courses are currently delivered in English and Turkish.
†
People who have taken part in an EPP course have found that it has helped them to:
Feel confident and more in control of their life
Learn new skills to manage their health together with healthcare professionals
Be realistic about the impact of their condition on themselves and their family
Meet others and share similar experiences
Use their new skills and knowledge to improve their quality of life
We also run a free course - mental health self-management programme - for people living with, or in recovery, from a mental health problem.† For more information, please visit the†New beginnings mental health course page.
Client Groups
Graduate Groups
Graduates of the EPP course meet together regularly to continue supporting each other in maintaining the benefits gained on the course. Details are given during the course.
Volunteer Tutors
Are you a good listener? Are you motivated? Do you want to make a positive difference to the lives of others? Become an EPP course tutor and help others manage their long-term conditions. Gain work experience and training in a supportive environment.
If you have experience of living with a long-term health condition, contact us on 020 7527 1558 for more information.
Top Tips
Having any long-term health condition brings about changes to your life. You can choose what you want to do about those changes. If you choose to take control, you can actively pursue ways to manage your condition and your life better.
Further information about Expert Patients Programme