Speech and Language Therapy (Camden Children's Service)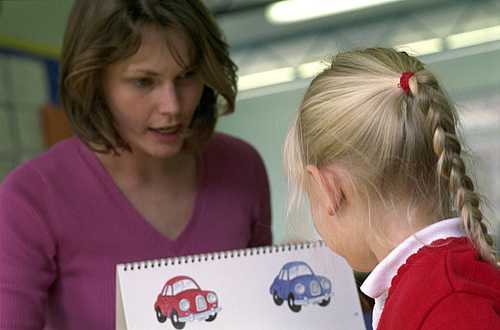 We offer a service to children from birth to 19 years to children with speech and language delays and disorders in Camden.

The service operates from a range of settings, including children's homes, Children's Centres, Nurseries, Health Centres, Mainstream and Special Schools, and Specialist Units.

We work directly with children and families, providing assessment within 6 weeks of referral and ongoing intervention as needed.

In schools we work alongside teaching staff to ensure that the child has a programme, which will enhance his/her access to the educational curriculum.
General Enquiries
Helen Unsworth (020 3317 2366)
Lead manager
Helen Unsworth
Further Information
Contact us:Camden MOSAIC
(Child Development Team) at Kentish Town Health Centre, for pre-school children with complex needs.
Contact Alison Montgomery, SLT Clinical Co-ordinator on 020 3317 2238 for referral details
Camden Early Years SLT
This service for pre-school children with delays in talking and communicating.
Hunter Street HC
Kentish Town HC
Gospel Oak HC
Belsize Priory HC
Contact SLT Department at Hunter Street on 020 3317 2366/7 for referral.
Camden Language and Communication Service
This service is for children attending mainstream primary schools and Language Resource Bases within Camden.
Contact Darren Turze, SLT Clinical Co-ordinator. on 020 3772 0390 for details or email 
darren.turze@nhs.net
.
Camden Complex Needs SLT
This service is for children attending Special Schools and Units (including Frank Barnes School for the Deaf, Laycock Hearing Impaired Unit, Swiss Cottage School, Jack Taylor School, Resource Bases for Autistic Spectrum Disorders).
Contact Jane Vallance, SLT Clinical Co-ordinator, on 020 7483 6065, for details.
For deaf children, contact Wendy Martin, SLT Clinical Co-ordinator, on 020 3317 2234 or email
wendymartin4@nhs.net
Camden Speech and Language Therapy Service for Young People (11-19 years)
This is an outreach service for all Camden young people attending mainstream secondary schools, Camden Centre for Learning and Camden residents not able to access assessment within other settings. Young people attending Swiss Cottage School have access to SLT team on-site and fall under the Camden Complex Needs Team.
For further information about this service, contact Kate Bayley, SLT Clinical Co-ordinator, on 020 3316 1080 or email
kate.bayley1@nhs.net
Referrals are usually made via discussion with the School Sendco, but can also be made via parents, GP or other professionals by completing an electronic SPOR referral form found on the Camden LA website or via the link below.