Constipation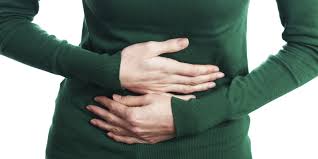 Disclaimer: The following page is designed to provide information and advice for GPs when they are considering referring a child to the paediatric department at the Whittington.
This guidance is based on the NICE Guideline on Constipation in Children and Young People (see link below)
Key components to diagnosing constipation can be found in Table 1 of the quick reference guide (see link below)
It is advised not to use dietary interventions alone as first line treatment of constipation.
Who this advice applies to
Children with constipation 0-16 years old
Who this advice does not apply to
Children with known abnormalities of the gastrointestinal tract.
Referral is advised when
Children exhibit any 'Red Flags' or 'Amber Flags' in History Taking or Physical Examination (see bottom of page for summary of red & amber flags)
Children younger than 1 yr with idiopathic constipation do not respond to optimum treatment within 4 weeks.
Children and Young People with idiopathic constipation do not respond to initial treatment within 3 months.
Red Flags

History Taking:
Reported from birth or first few weeks of life
Failure/delay in passing meconium( 48hours in term babies)
'Ribbon' stools
Abdominal distension with vomiting
Previously unknown/undiagnosed weakness in legs/locomotor delay
Physical Examination:
Abnormal appearance/position/patency of anus: Fistulae, bruising /multiple fissures, tight or patulous anus, anteriorly placed anus, absent anus wink
Gross abdominal distenson
Asymmetry or flattening of the gluteal muscle, evidence of sacral agenesis, discoloured skin, naevi or sinus, hairy patch, lipoma, central pit( dimple that you can't see the bottom of), scoliosis
Deformity in lower lmbs such as talipes
Abnormal neuromuscular signs unexplained by any existing condition, such as cerebral palsy
Abnormal reflexes
Amber Flags


Faltering growth
Suspected maltreatment of child
Referral is not required when
Children have idiopathic constipation, as per definition outlined in the guideline (see link below)
Treatment should be initiated in primary care as per the guideline and referral only made if there is failure to respond to treatment (see above)
Investigations that can be requested prior to referral *

Tests for Coeliac disease, Hypothyroidism, Full Blood count, Iron & TIBC, Bone Profile, Liver Function & Vitamin D levels.
Additional Guidance & Advice
Email advice on referrals
Please note this email service is for non-urgent queries only (for urgent queries please bleep the on-call paediatric SpR on bleep 3111)
To make a referral

General advice on referring to the paediatric service is available here [link to webpage]
Specific advice for this condition – None
Choose & Book Availability

Choose & Book appointments can be made for these referrals
Please refer to any general paediatric outpatient clinic
* Notes re. Investigations
Where investigations are requested from Whittington Health, these results will be automatically available at the time of consultation.
If investigations are requested from another provider, please ensure all results are forwarded to the paediatric department, in time for the consultation