Urinary Tract Infections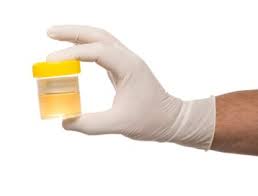 Disclaimer: The following page is designed to provide information and advice for GPs when they are considering referring a child to the paediatric department at the Whittington.
This guidance is based on the NICE guideline on UTIs in children (link below).  Ideally all UTIs should be confirmed on culture from a clean catch urine sample.
Who this advice applies to
Children aged 6 months -16 years with no known urinary tract abnormalities
Who this advice does not apply to
Children who have a pre-existing urinary tract abnormality
Children who have a known immune deficiency
Children less than 6 months
Referral is advised when
Children have an atypical UTI
Children have had 3 or more episodes of simple lower urinary tract infections
Children have had 2 or more episodes of complex or upper urinary tract infections
Children have had 1 or more complex / upper urinary tract infections + 1 or more episodes of simple lower urinary tract infections

Referral is not required when
Children have had fewer than 3 episodes of simple lower urinary tract infections
Investigations that can be requested prior to referral *
Additional Guidance & Advice
Email advice on referrals
If the above has not answered your query, please contact the Whittington Health General Paediatric Department for advice by email at
askpaediatrics.whitthealth@nhs.net
Please note this email service is for non-urgent queries only (for urgent queries please bleep the on-call paediatric SpR on bleep 3111)
To make a referral

General advice on referring to the paediatric service is available here [link to webpage]
Specific advice for this condition – None
Choose & Book Availability

Choose & Book appointments can be made for these referrals
Please refer to any general paediatric outpatient clinic
* Notes re. Investigations
Where investigations are requested from Whittington Health, these results will be automatically available at the time of consultation.
If investigations are requested from another provider, please ensure all results are forwarded to the paediatric department, in time for the consultation